Into Icarians and Standing Acro?
After the Dutch AcroYoga Festival Summer '20 Edition, there is the POST Intensive! 4 full days, with daily:
1/2 day Icarians
1/2 day Standing Acro
Evening Jam time
Are you in for more icarians and standing acro? Then consider attending the POST intensive!
The POST intensive extends your Acro festival with another 4 days of training. If you combine it with the main event  (Dutch AcroYoga Festival Summer Edition 2020) you will have 8 days full of Acro! The POST intensive will be held on August 11 – 14 at the same venue as the DAYF Summer Edition '20 in one of these nice tatami floored dojo's available during the main event.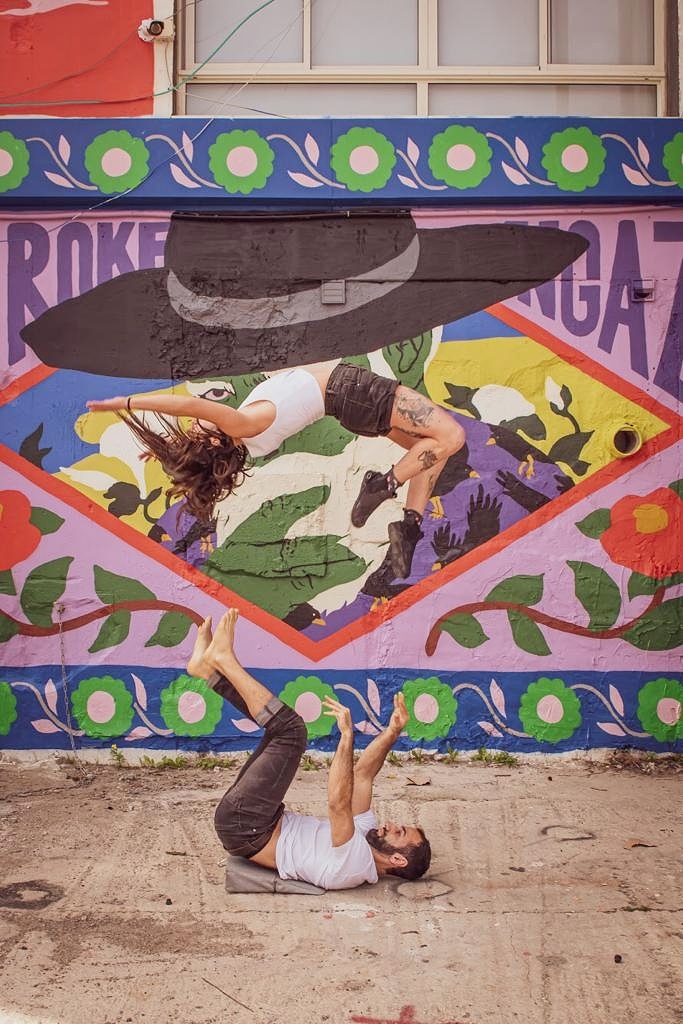 For Who is the Acro Post Intensive?
The intensive will be divided into a HALF DAY standing acro, and HALF DAY icarian intended for intermediate and advanced practitioners. Jam time in the evening.
The requirements to attend this POST intensive event are:
Standing: experience in L-basing hand 2 hand, two high and high (standing) bird.
Icarian: basic experience in acro flows and pops. 
If you don't meet the pre-req's, you're more than welcome at the main festival (and train for this awesome stuff ;-)).
A 4 day Acro Post intensive with…
Joe, Meital, and Evan Josef are three amazing international teachers that will lead you during the POST Intensive and get you to higher heights in your practice! Both literally and figuratively speaking 😉 
They will teach 4 half days of icarians and 4 half days of standing acro. Jam in the evening.
We're super excited that we got these 3 awesome international teachers for this amazing 4 day intensive training! Join them!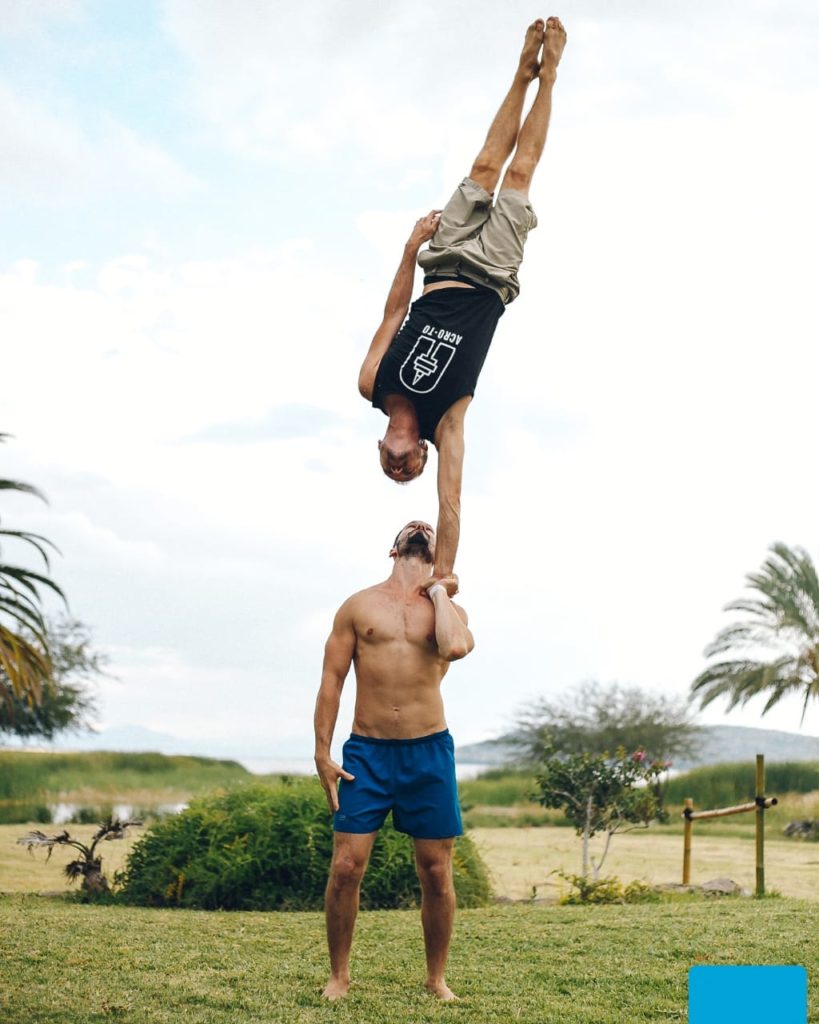 For the lucky Early Birds! The first 10 tickets sold get a 30 minute personal coaching and training session with one of the teachers during the post intensive! Who doesn't want that?!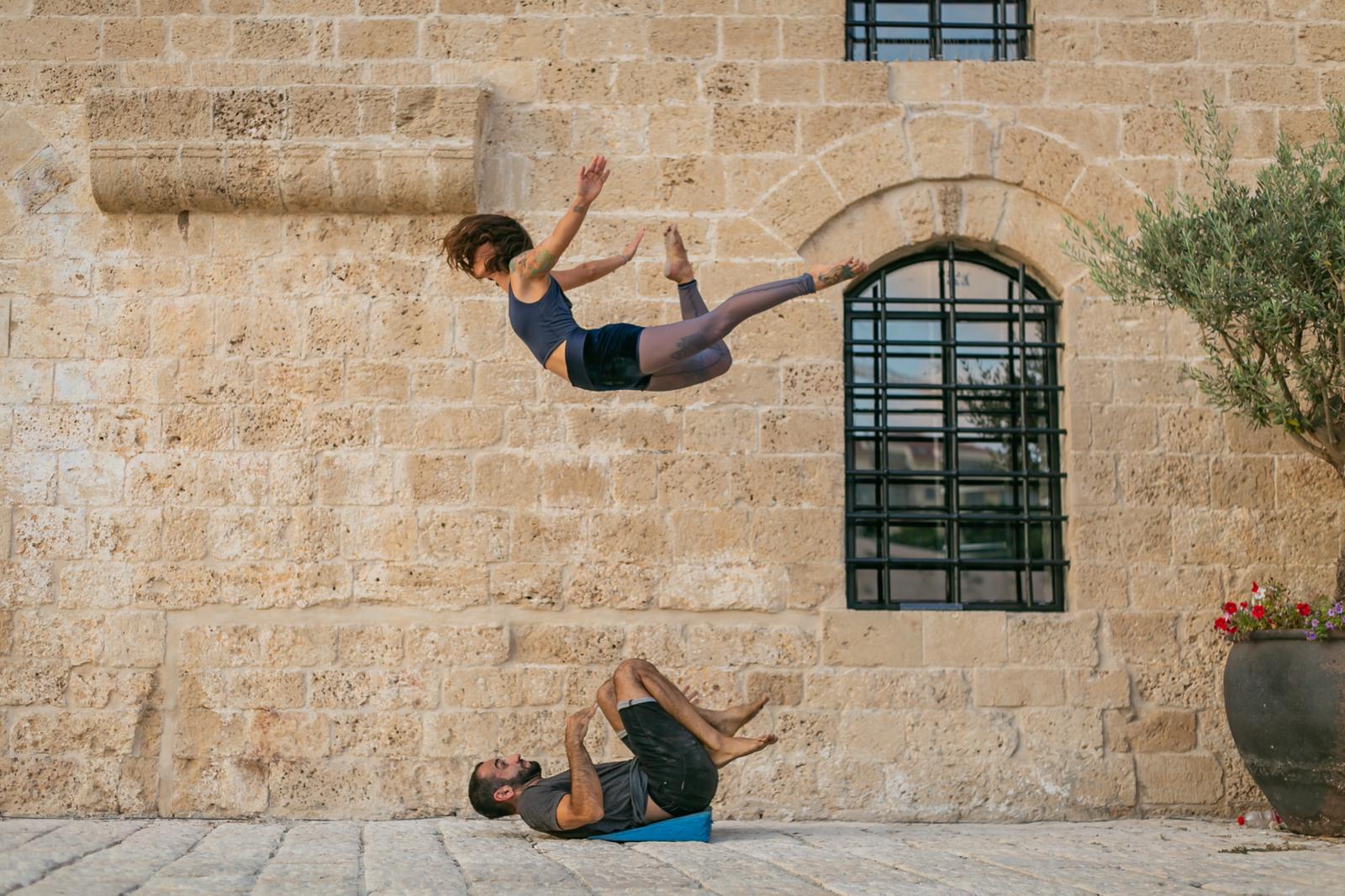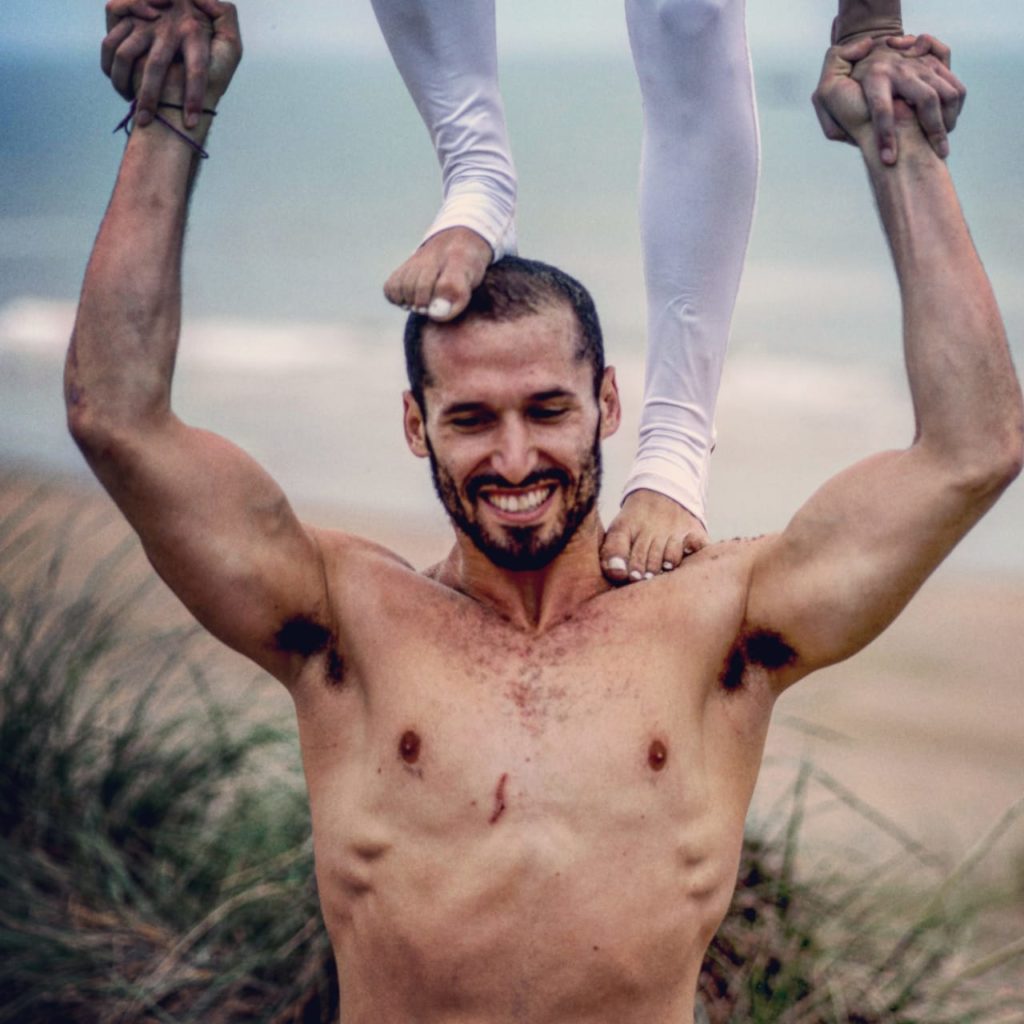 Your teachers at the AcroYoga Festival Summer POST 
Intensive
Evan Josef (Acrobatics, USA) Joe rubinstein (Icarian Games, IL) Meital Midori Rotshvalb (Icarian Games, IL)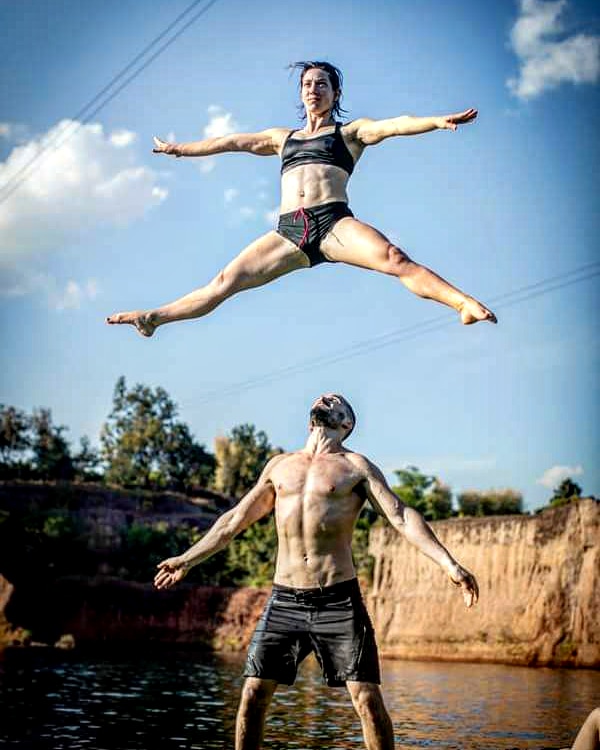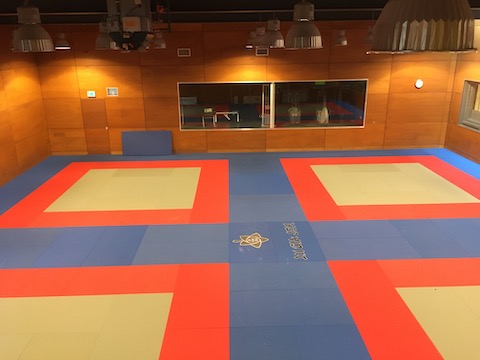 The Dutch AcroYoga Festival Summer 2020 POST intensive will be held on August 11 – 14 at the same venue as the main festival (Lu Gia Jen). We will use one of these beautiful tatami floored dojo's.
There is also the possibility to sleep in the gym.
Lu Gia Gen, Baambruggestraat 8A, 2546 SK Den Haag, The Netherlands
Registration started March 9
Super Early Bird Tickets Sold (only 10 available)

50%

50%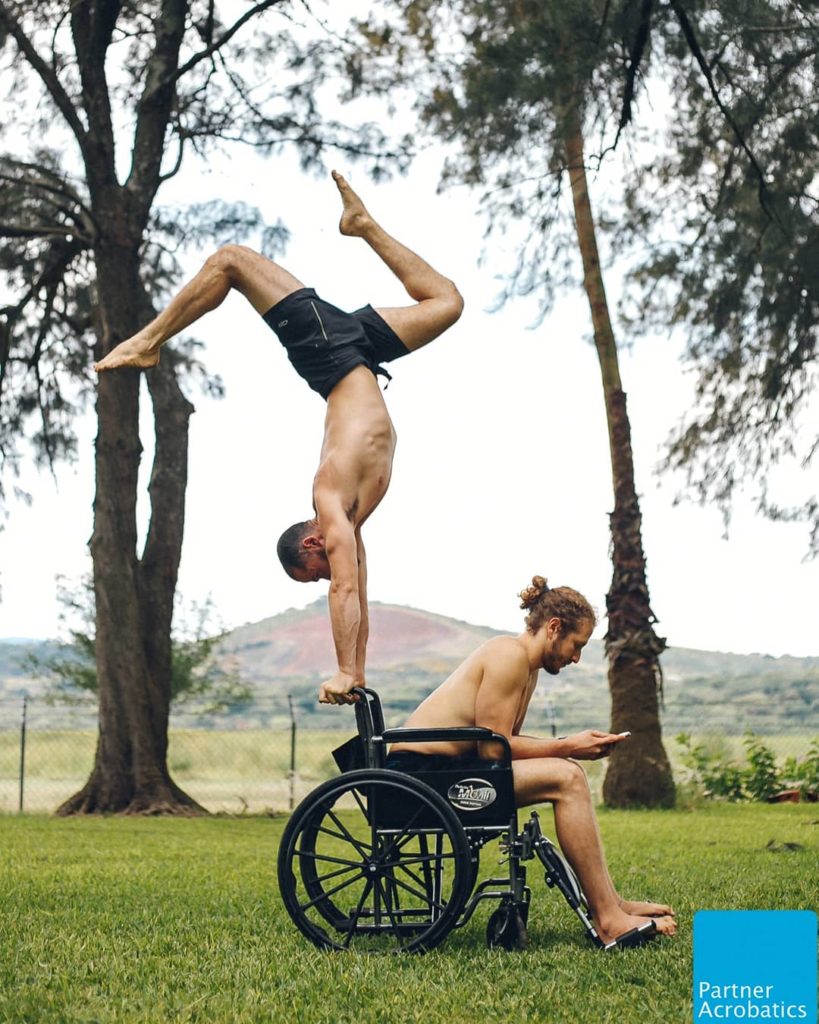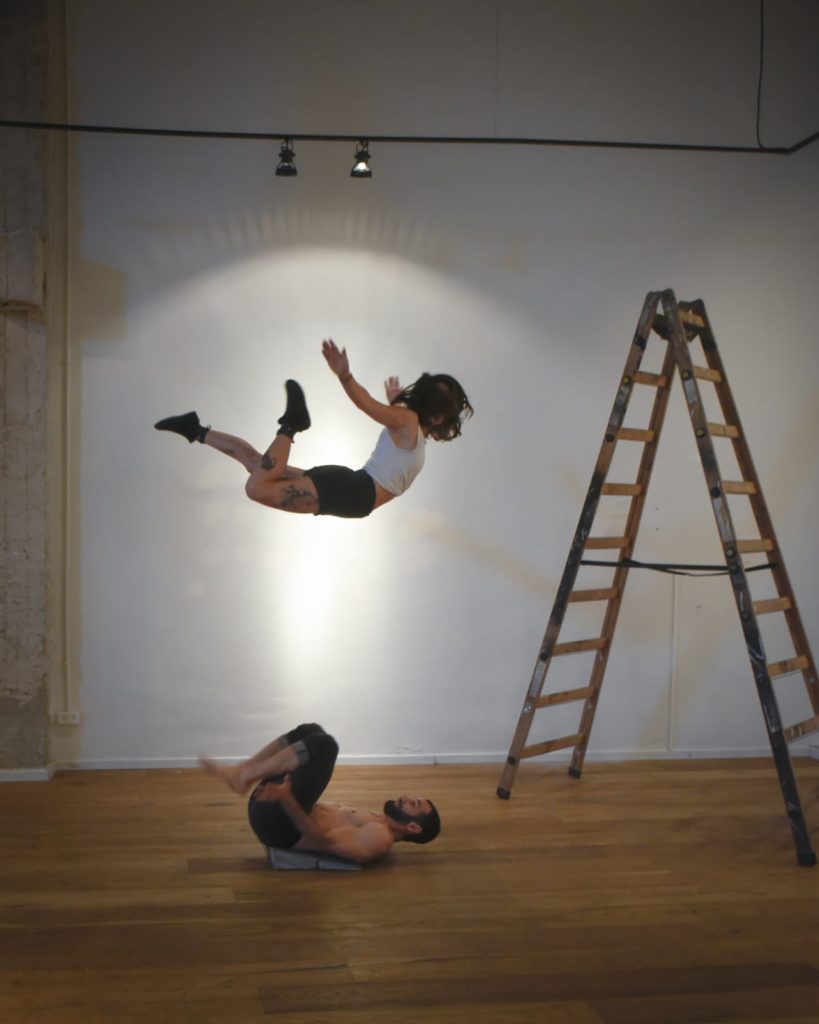 PRICES 4-day ticket:
Super Early Bird* € 200,-
Early Bird** € 225,-
Normal € 250,-
_____

*SPECIAL DISCOUNT*
Already purchased a Main Festival Ticket (4 days)?
Or are you a teacher at the Main Festival?
Enjoy the following discounted price (4-day ticket):

Super Early Bird* € 150,-
Early Bird** € 175,-
Normal € 200,-
_____

* Super Early Bird, until: May 11, or first 10 tickets.
** Early Bird, until: June 29,  or first 20 tickets.
______

CANCELLATION POLICY
If you unfortunately can't attend the festival anymore, please contact us!
Tickets are refundable, but we will ask for administration costs:
Until July 01, we keep € 25.
From July 01 until August 01, we keep € 50.
From August 01, tickets are non-refundable.
NOTE I: Tickets are non-transferable.
NOTE II: For our COVID-19 policy, go
here
.
Register by filling out this form 
PAYMENT DETAILS
Bank account: NL40SNSB0925977055
Name: Turn and Twist
Description: 'Your name', DAYF Summer POST 
For questions send an e-mail to: info@dutchacroyogafestival.com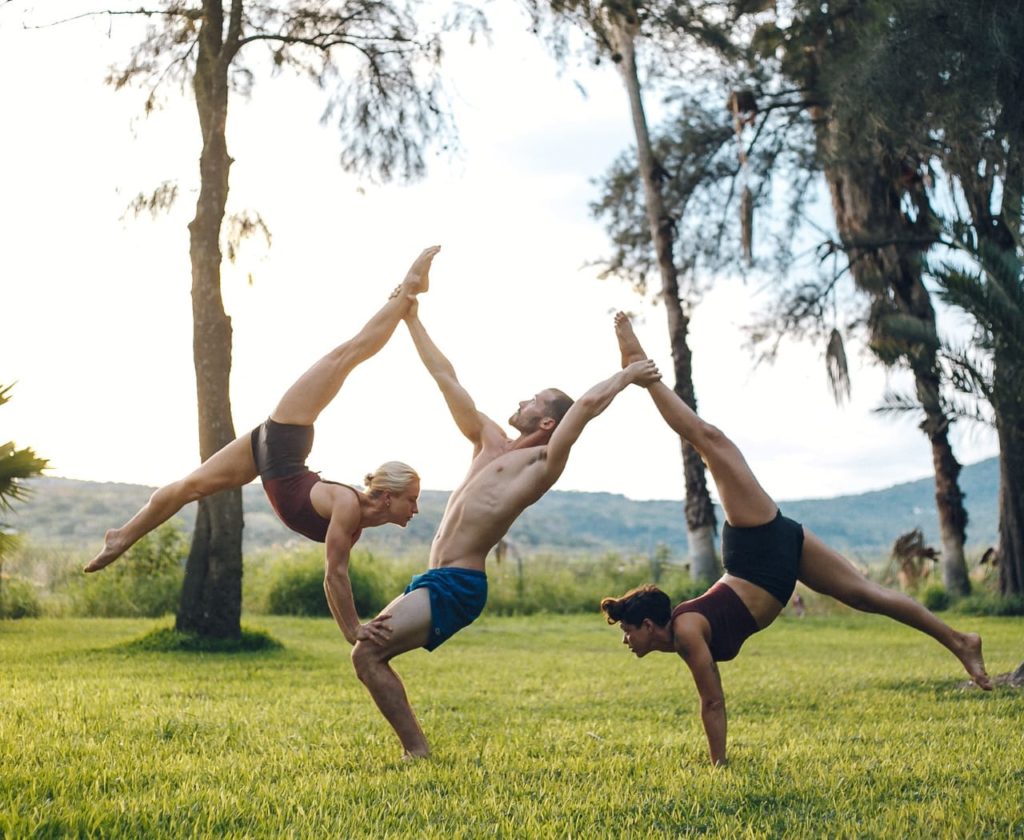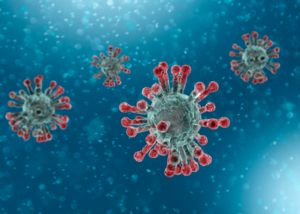 We added an extra cancellation policy to secure you can safely buy your ticket for the upcoming editions of Dutch AcroYoga Festival.
For our COVID-19 policy, go here.
Super Early Bird Tickets Sold (Only 10 available)
to the DAYF Summer Post Intensive, August 11- 14, 2020