Are you up for 2 extra days of Acro with Marysia & Julian?
After the Dutch AcroYoga Festival Autumn '21, there is the Post-Festival led by Marysia & Julian and full with Icarians and Jam time!
Are you in for more Icarians guided by the two fantastic teachers Marysia and Julian? Then attend the Post-Festival! The Post-Festival extends your Acro festival with another 2 days of training. If you combine it with the main event  (Dutch AcroYoga Festival Autumn 2021) you will have 4 days full of Acro! The Post-Festival will be held on October 18 – 19 at the same venue as the DAYF Autumn '21.
Marysia and Julian are coming all the way from the Poland. They will share their skills with a select group of people (maximum 30).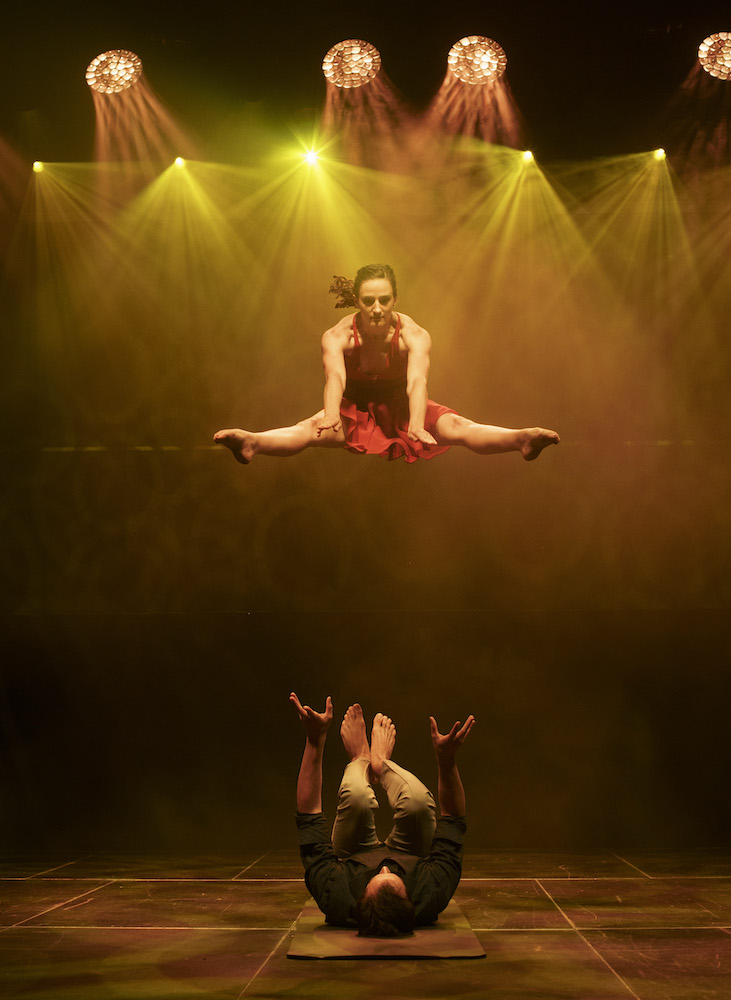 Level
For the intermediate and advanced AcroYogi or Acrobat.
Content
These 2-days will be all about Icarians!
Icarian is a full release during you pop! So be ready for your flight!
The workshops will cover: Tempo's, Foot Juggling, Pirouette, Front Tucks and much more.
Prerequisites
Make sure you meet all the prereq's:
Front Plank Pops
Throne Pops (American)
Throne to Front Plank (no connection in transition)
Front Plank to Throne  (no connection in transition)
Solid Reverse Star
If you don't meet the pre-req's, you're more than welcome at the main festival (and train for this awesome stuff ;-)).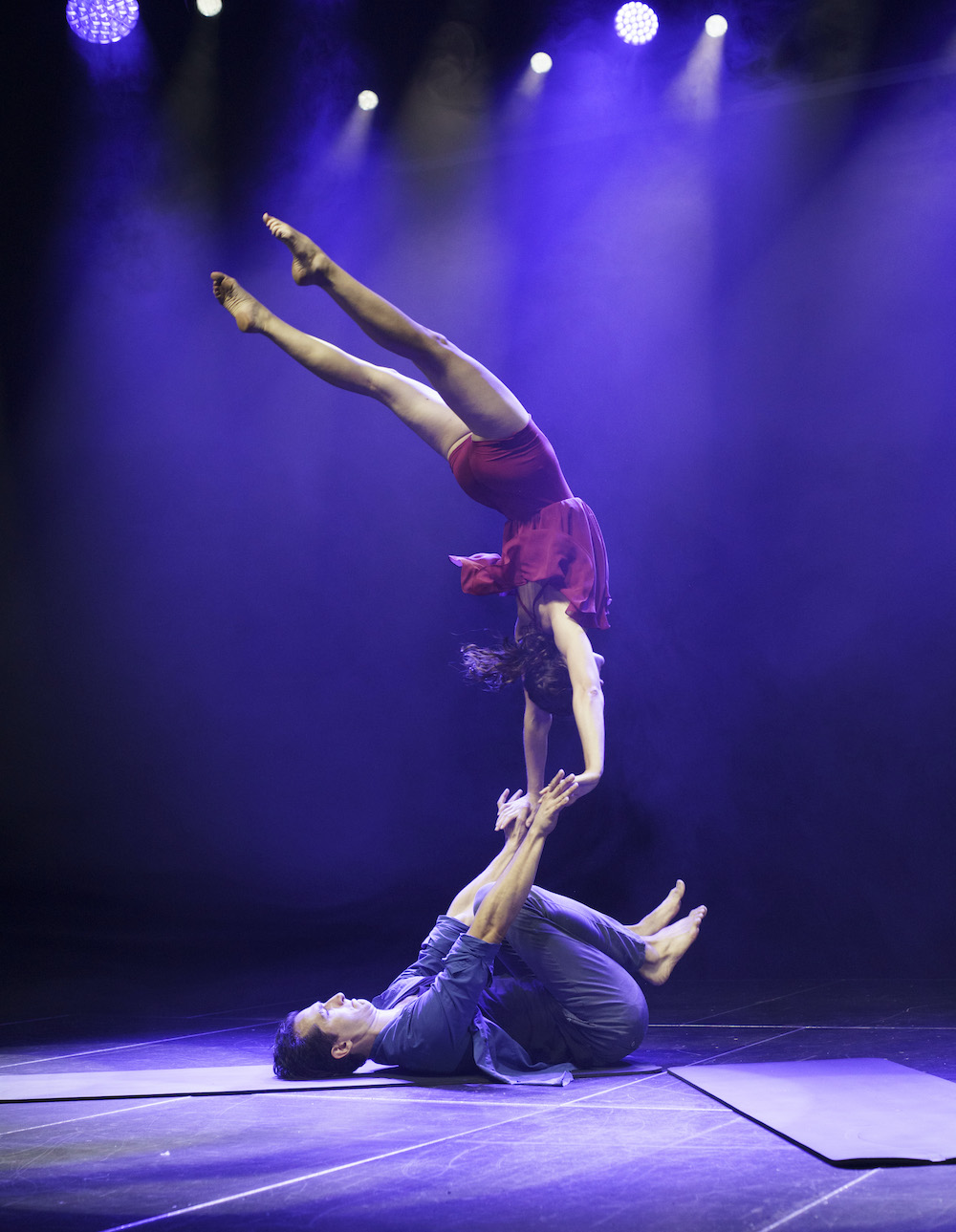 Time Schedule / Accommodation / Food
Time Schedule
October 18: 10.00 – 13.00 & 15.00 – 18.00
October 19: 10.00 – 13.00 & 15:00 – 18.00
Jam time in the evening.
Accommodation
The Post-Festival will be held on October 18 – 19 at the same venue as the DAYF Autumn '21 in one of the gyms. We have the training space day and night, so there will plenty of time to train all the stuff they teach us with a nice and cosy group.
Sleeping spots are included in the price.
Food
During the main festival all food is included, but during the Post-Festival you will have to organise it yourself. There are shops around the venue.
We're super happy that again we get amazing teachers over to the Netherlands. The Post-Festival will be led by Marysia Gawlik and Julian Waglewski. They're flying in all the way from the Poland and will be teaching 12 hours of Icarians during the Post-Festival. 
They love to teaching Icarians and sharing their passion with you!
Read more about Marysia and Julian on the teacher page.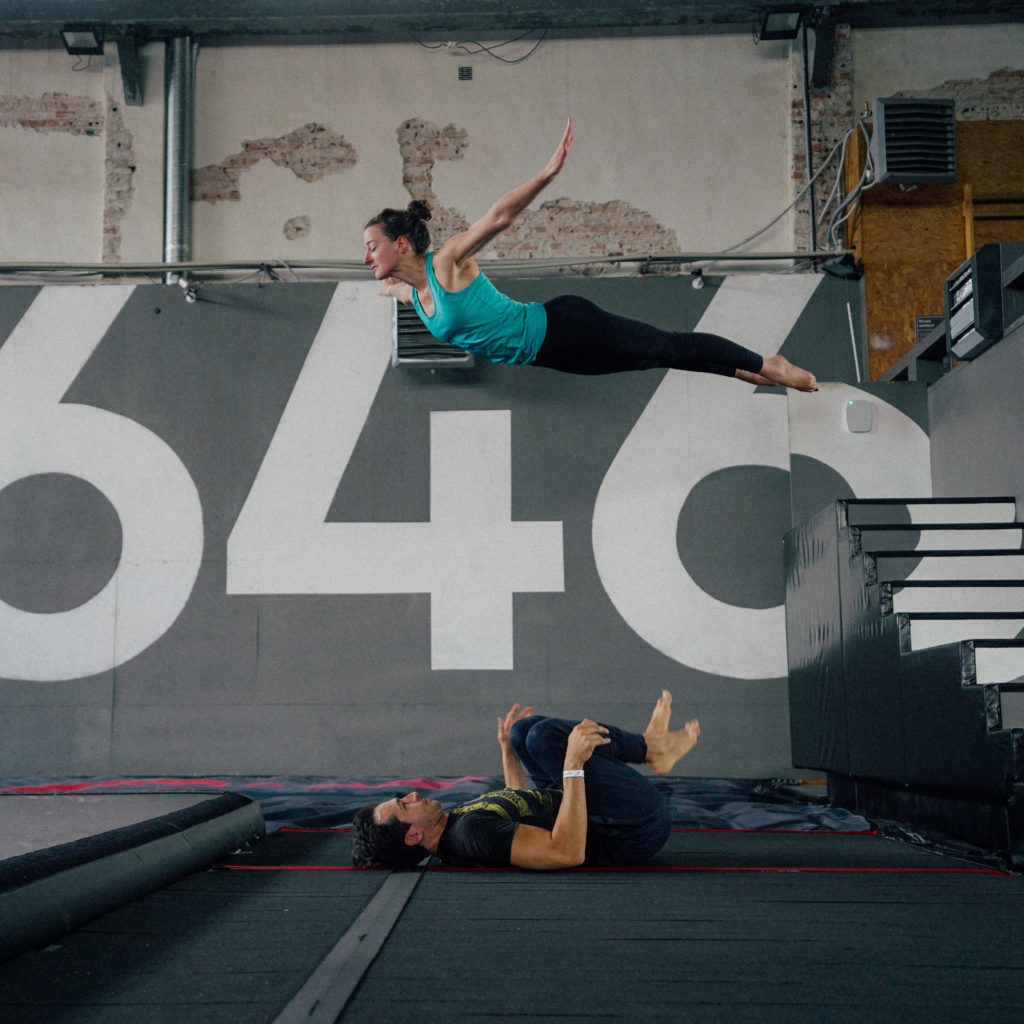 PRICES 2-day ticket:
Early Bird* € 110,-
Normal € 120,-
_____
*SPECIAL DISCOUNT*
Already purchased a Main Festival Ticket (2 days)?
Or are you a teacher at the Main Festival?
Enjoy the following discounted price (2-day ticket):
Early Bird* € 100,-
Normal € 110,-
*Early Bird ends September 1 or after the first 10 tickets sold
_____
CANCELLATION POLICY
If you unfortunately can't attend the festival anymore, please contact us!
Tickets are refundable, but we will ask for administration costs:
Until September 1, we keep € 30.
From September 1, tickets are non-refundable.
NOTE I: Tickets are non-transferable.
NOTE II: For our COVID-19 policy, go
here
.
Register by filling out
 this form.
PAYMENT DETAILS
Bank account: NL40SNSB0925977055
BIC/SWIFT code: SNSBNL2A
Account holder: Turn and Twist
Address: Aagje Dekenstraat 17
Postal code: 2032 VC
City: Haarlem
Country: The Netherlands
Description: 'Your name', DAYF Autumn 2021 POST
For questions send an e-mail to: info@dutchacroyogafestival.com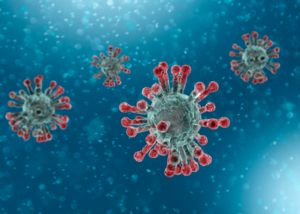 We added an extra cancellation policy to ensure you can safely buy your ticket for the upcoming editions of Dutch AcroYoga Festival.
For our COVID-19 policy, go here.