Sharing our passion with you through Dutch AcroYoga Festival Summer 2023
Whoop whoop! Another brand new festival edition is coming up: the Dutch AcroYoga Festival Summer 2023! It will be held from August 4 – 13. Ten full days of Acro with many national and international teachers. We love to build the community bigger and stronger, and let you as individual grow and blossom too. Summer is going to be hot!
And to cool down, you can jump into the river close to the venue. How nice is that?! 
Besides acro, we will organise a lot of other things in the evening, a photo shoot during the week, and much more!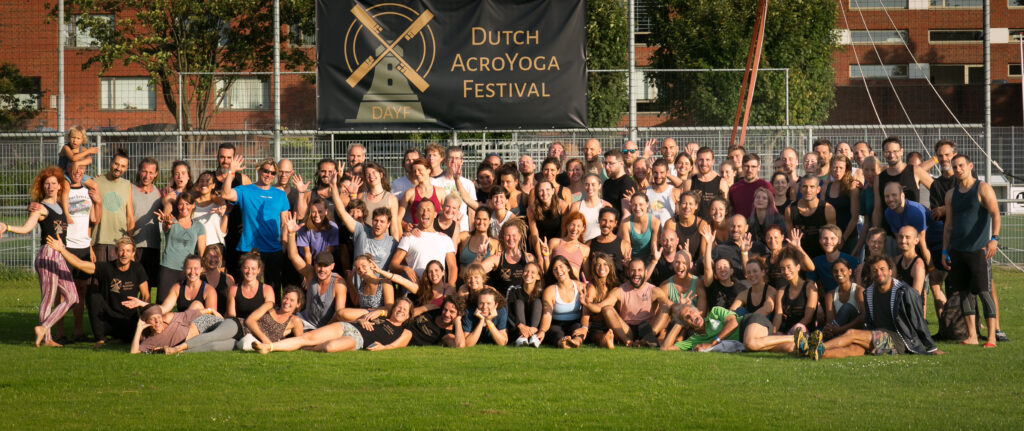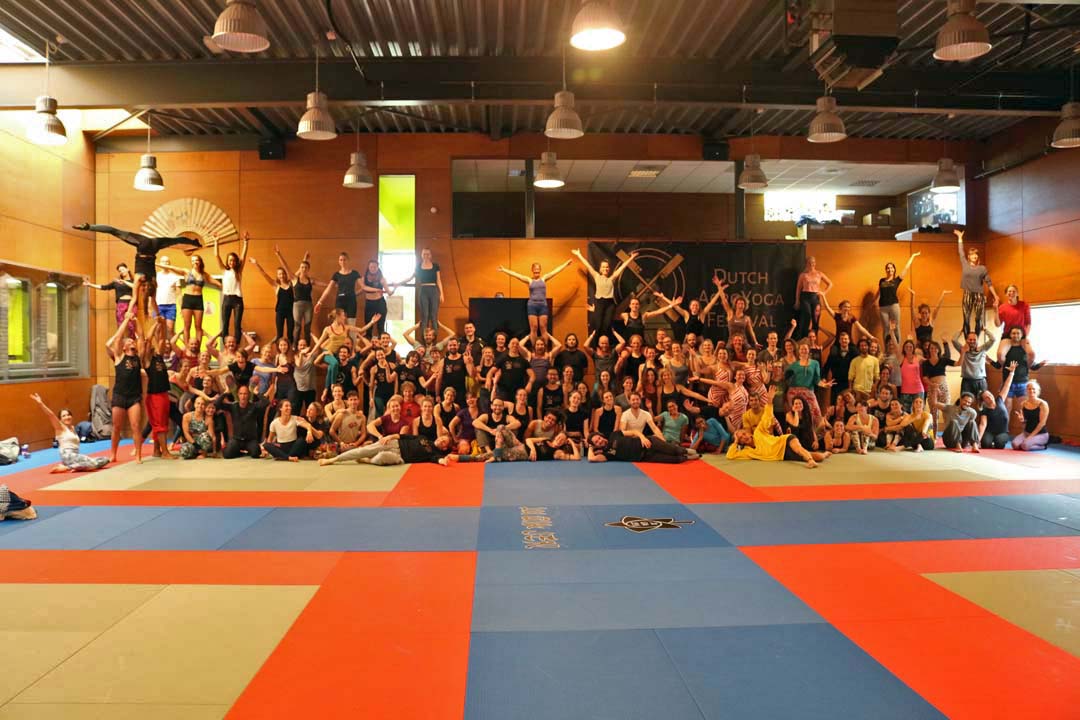 It's an all level festival and so, for everybody and every body. You will find experienced AcroYogi's and acrobats doing amazing stuff, as well as newbies that make their first flights, as we have beginner workshops every round.
If you're completely new to AcroYoga, we do recommend you to have at least 5 to 10 classes, so you know the basics and can enjoy the festival more.
And hey, you don't need to bring a partner, because you'll meet loads of friends to play with you at the festival! 
Dutch AcroYoga Festival Summer Venue
 The Dutch AcroYoga Festival Summer 2023 will be held from August 4 – 13 at the beautiful and easy-reachable sports centre Stichting Wijksport in 'Wijk bij Duurstede' (The Netherlands). This awesome place has 2 big separate halls fully floored with tatami (672m² + 672m²) and an outdoor field for training and camping. There will be lines and belts (longes) and the possibility to jam all evening long.
There is the possibility to book your ticket including camping. You could also come with your camper.
The address is:
Stichting Wijksport
Lekdijk Oost 15A
3961 MB  Wijk bij Duurstede
The Netherlands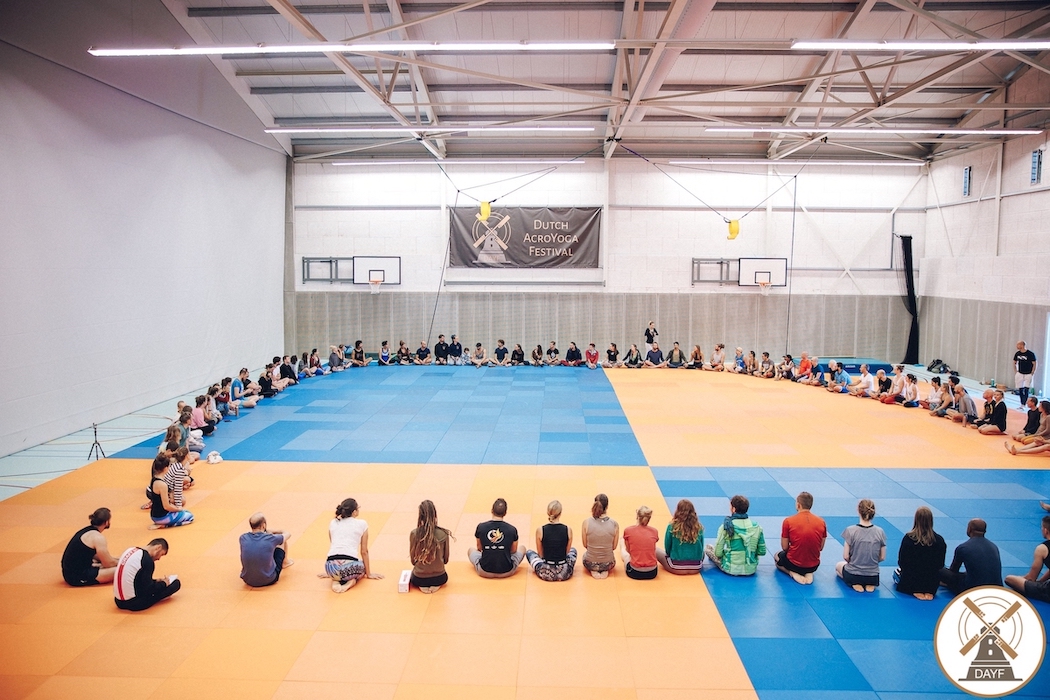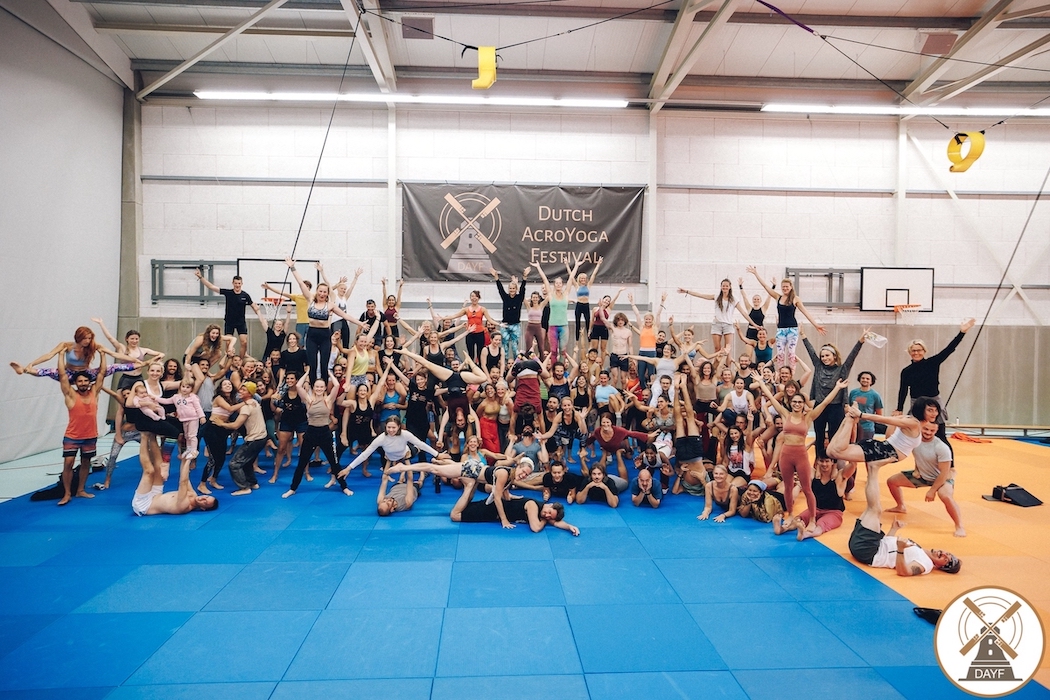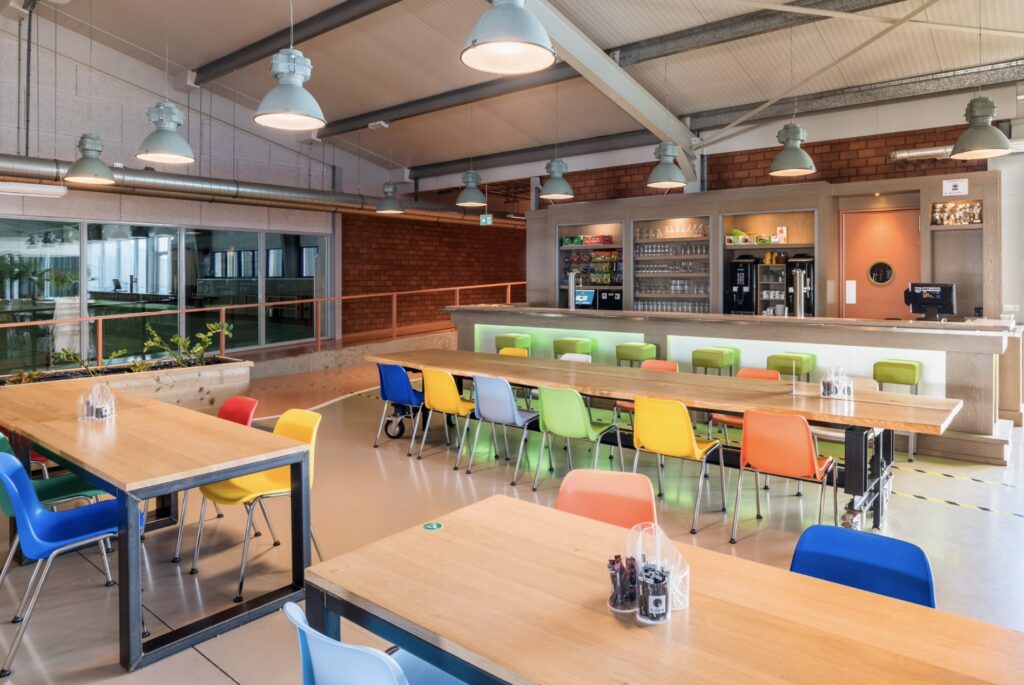 🍏🍌🌮🌽
We're super happy that our lovely cook Eveline Delnooz will take care of our tummies again! Eveline has a lot of experience with cooking for big groups of AcroYogi's and acrobats that do not only need a full plate of deliciousness, but also need it to be rich in nutritions. And that's exactly what Eveline will take care of. She will be supported by a group of amazing Karma Yogi's that will cut our veggies with love! Shout out to the cook and the Karma Yogi's!
🍏🍌🌮🌽 
If you don't stay at the venue itself, please bring your own plates, cups, and cutlery so you don't have to eat with your hands…
🍏🍌🌮🌽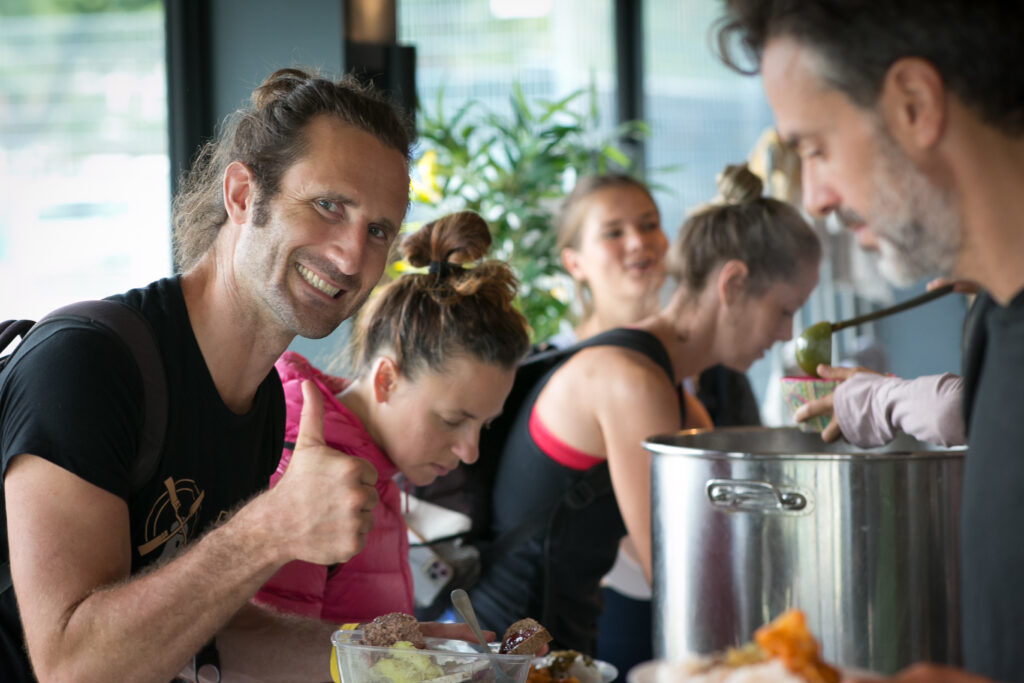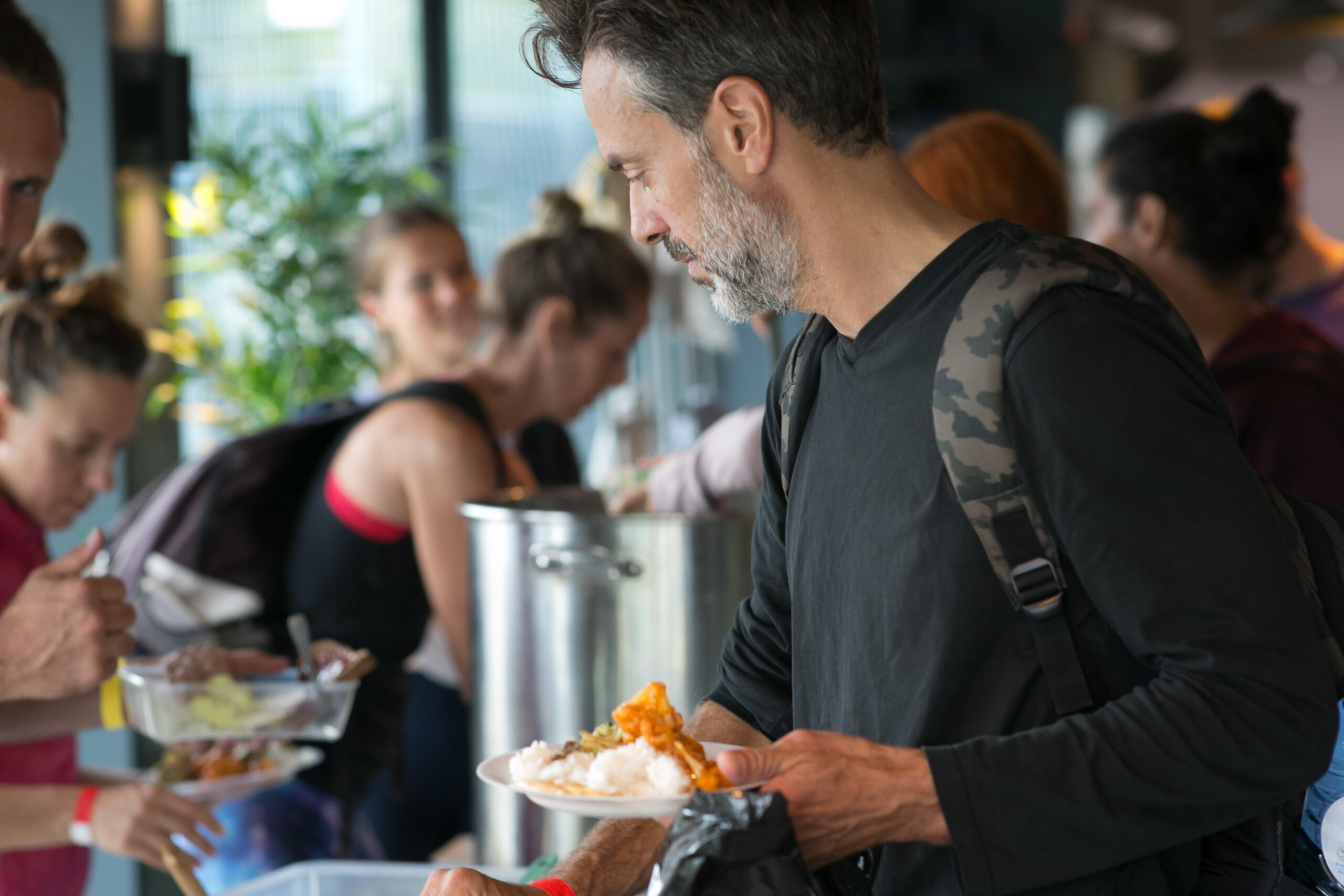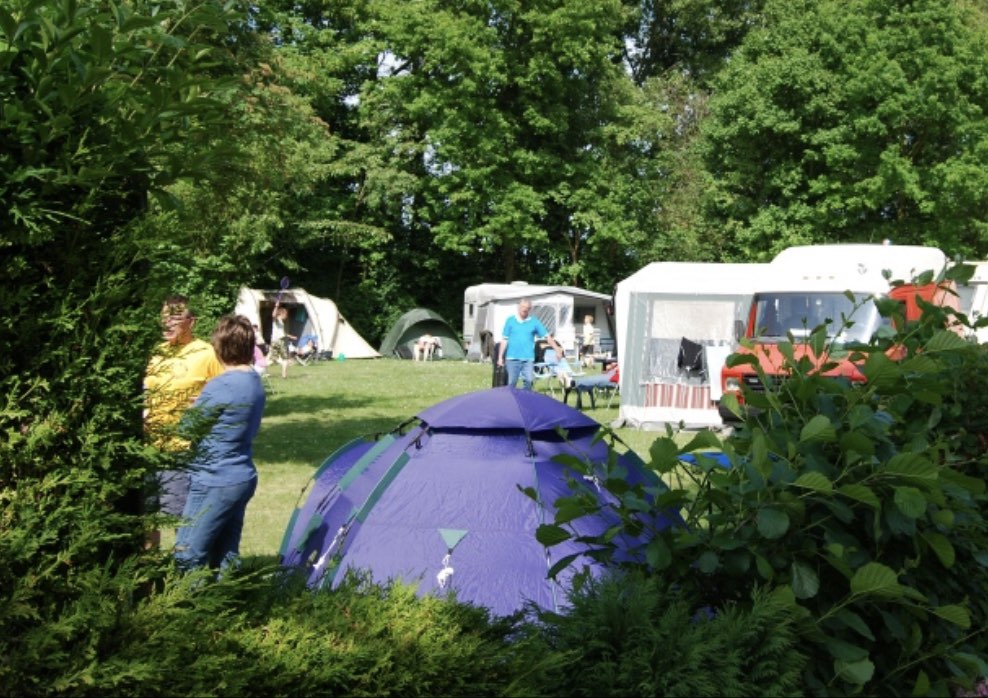 A wood stoked sauna and jacuzzi will be there to help you recover after your training!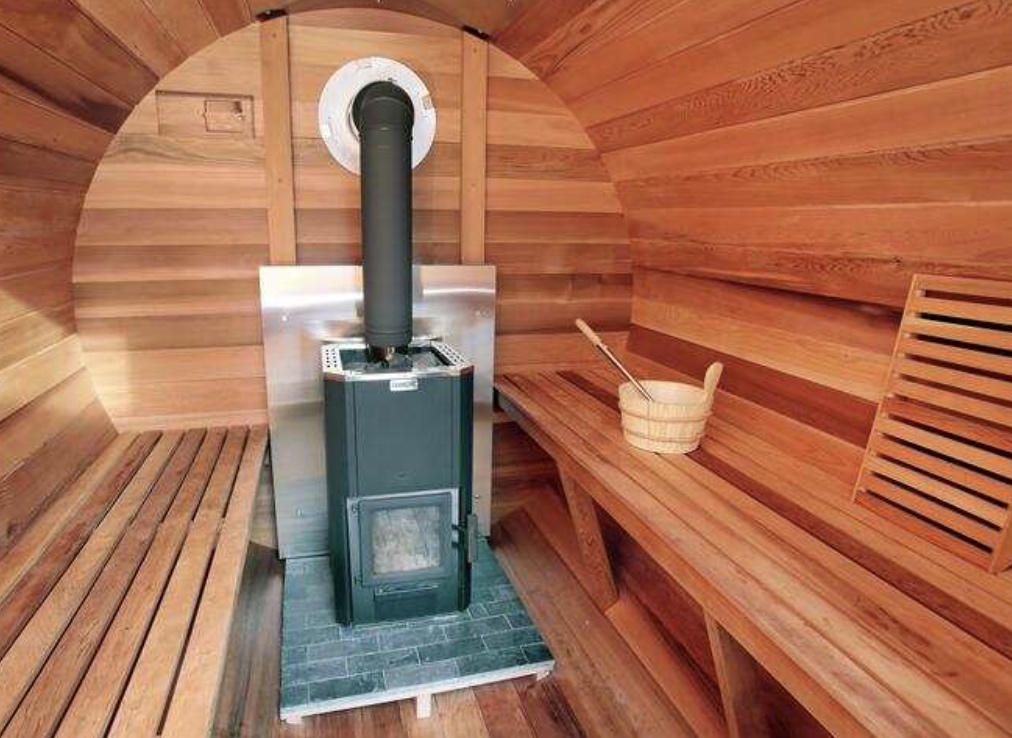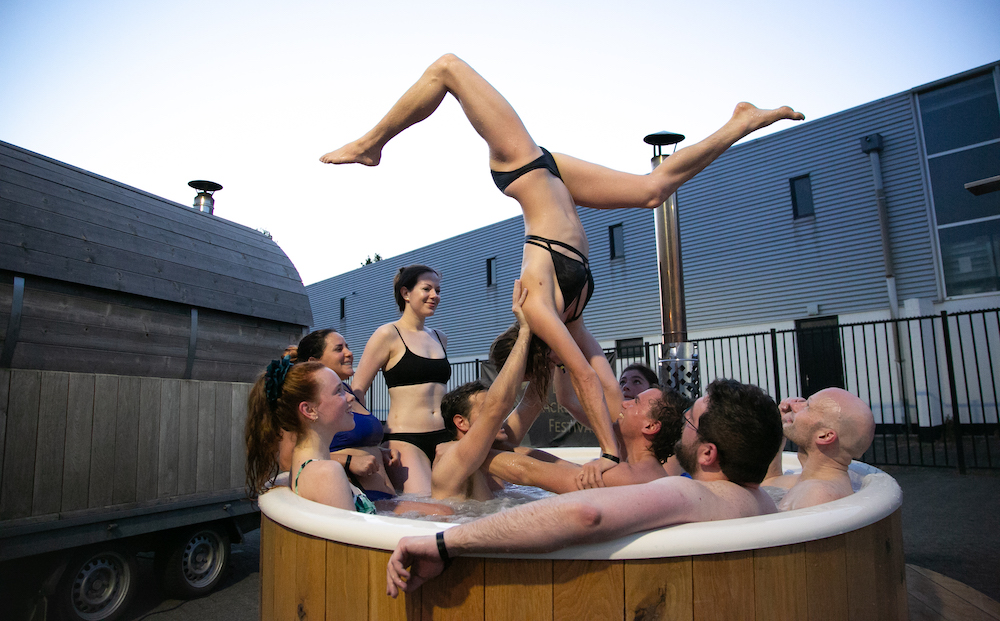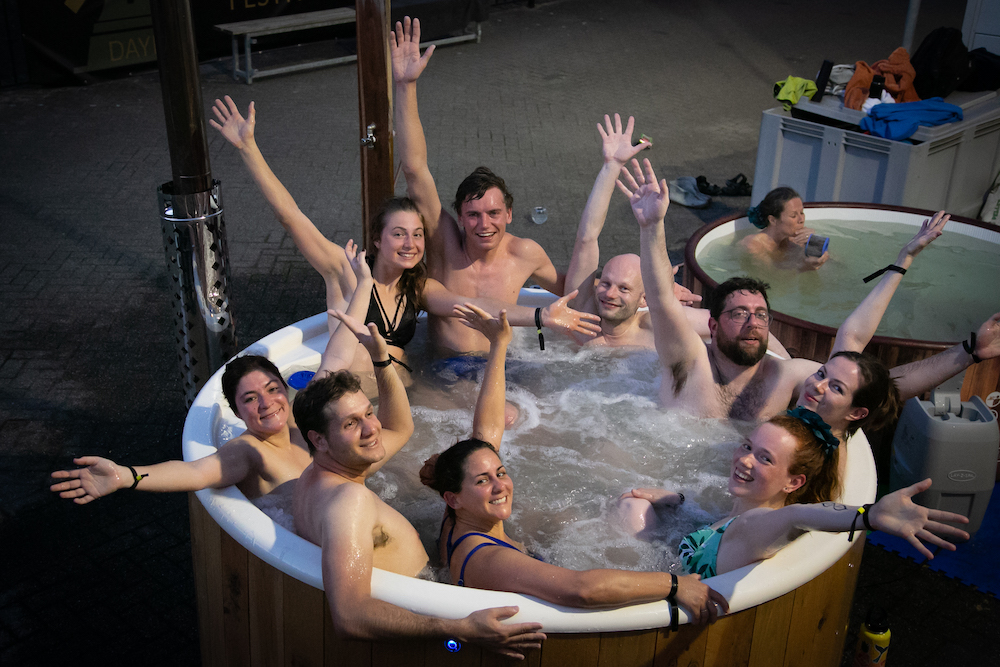 Preliminary AcroYoga Sizzling Summer 2023 Schedule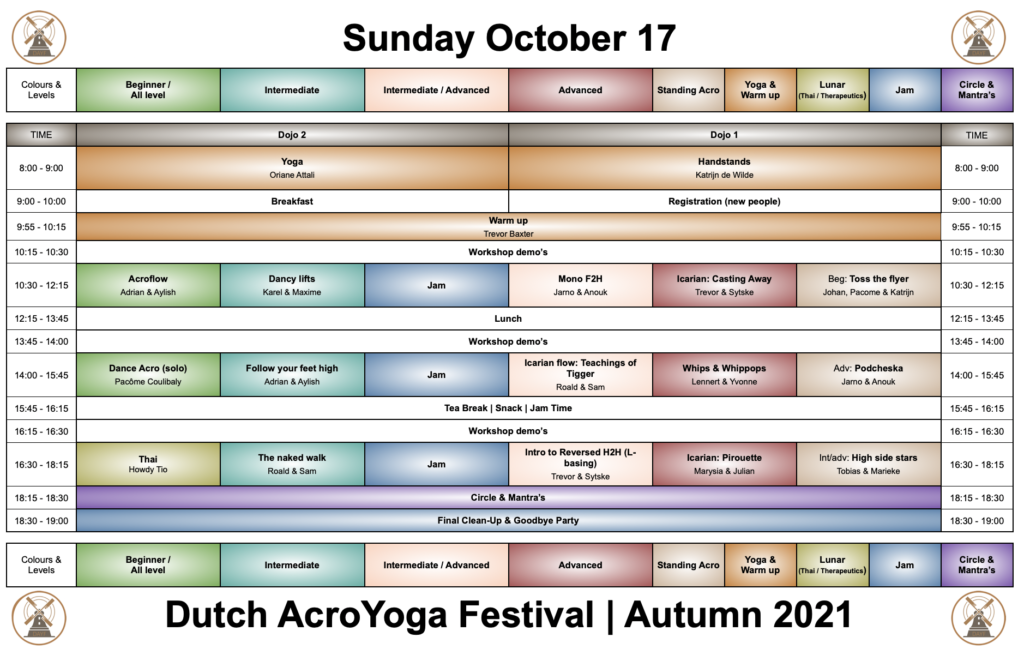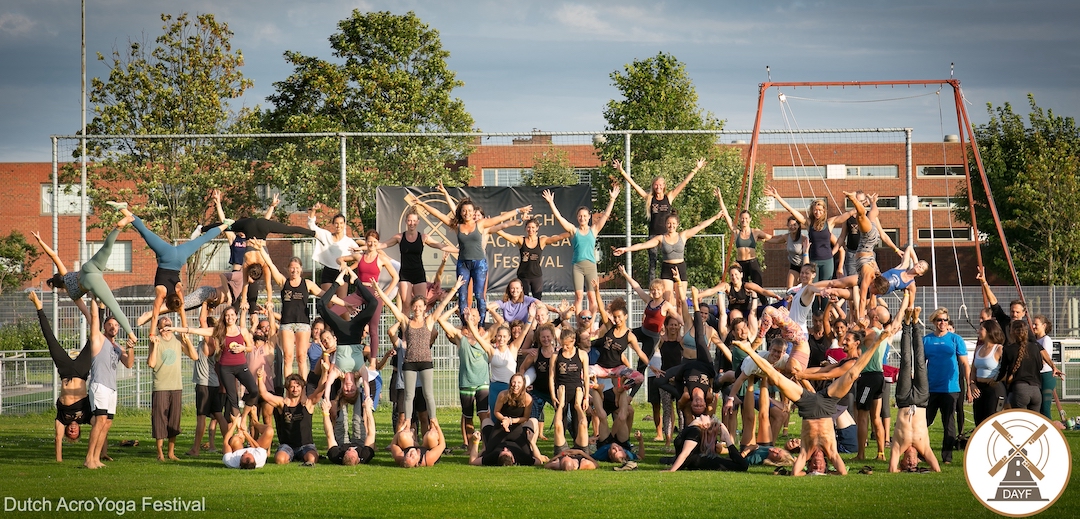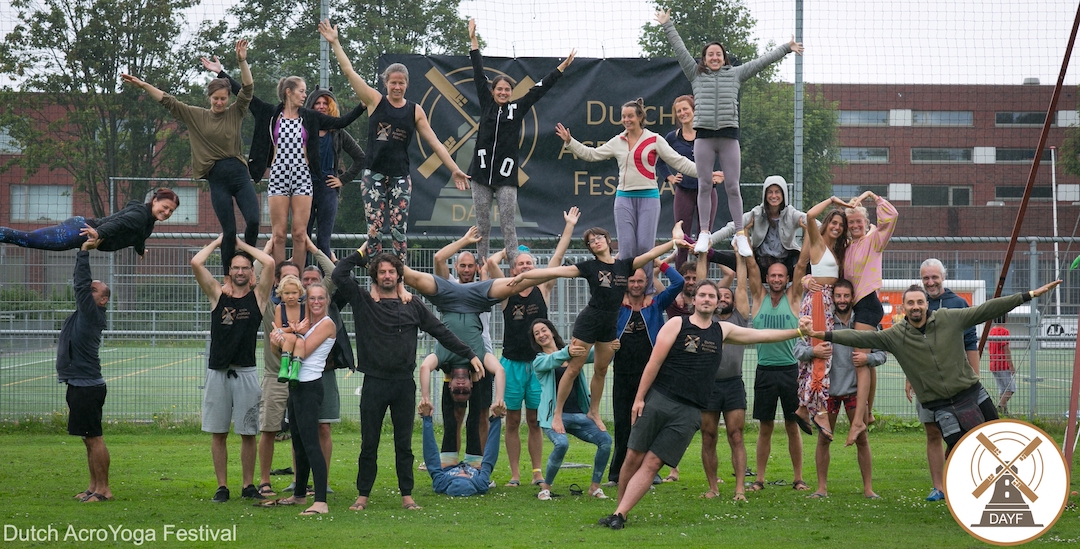 Your teachers at the Dutch AcroYoga Festival Summer 2023
Confirmed teachers
Mati & Coni (CL)
Marisa & Jesus (AR / VE)
Natalia & Joshua (PL)
Lennert & Yvonne (NL)
Laura & Caspian (ID)
More teachers to be an announced soon! You can expect an excellent line-up again 😉
Wijk bij Duurstede is a super nice and cosy town in the middle of the Netherlands, near the river Lek. When summer heats up, you can get a refreshing dip near the venue. You will take a small ferry to the opposite of the river, and get your sun and refreshing dip there. Always be careful by swimming in the river. Currents can unpleasantly surprise you. There's also an official swimming place at 5km distance.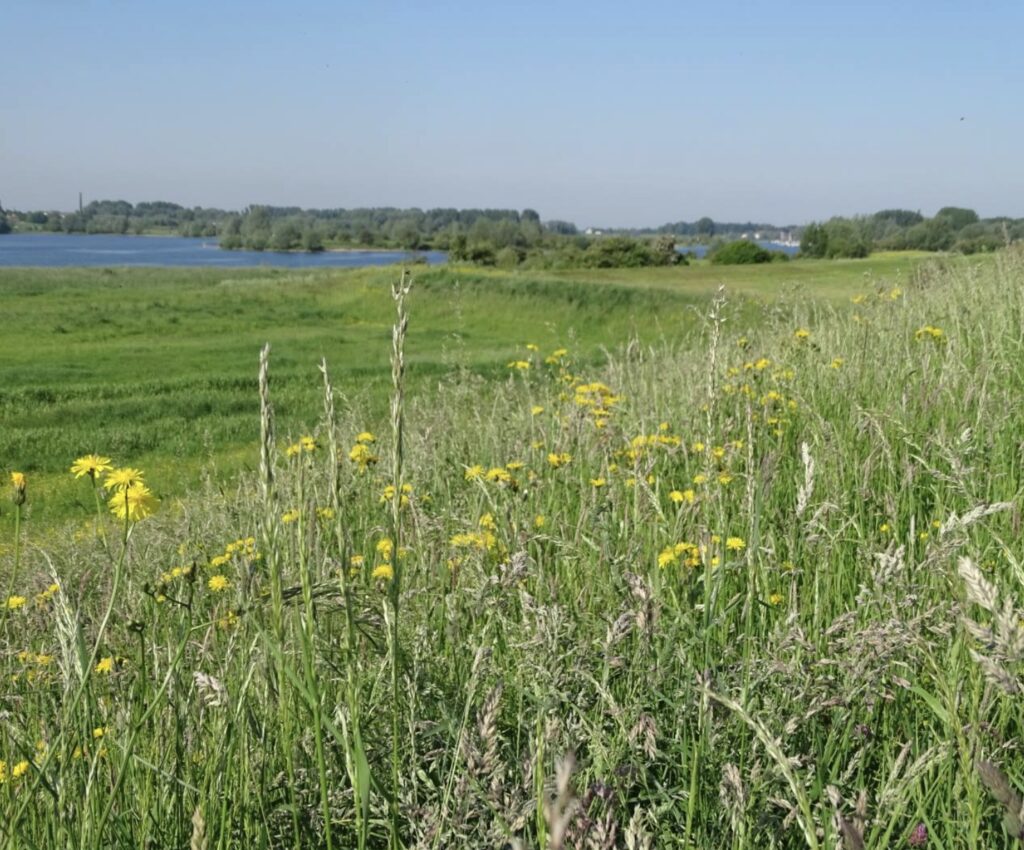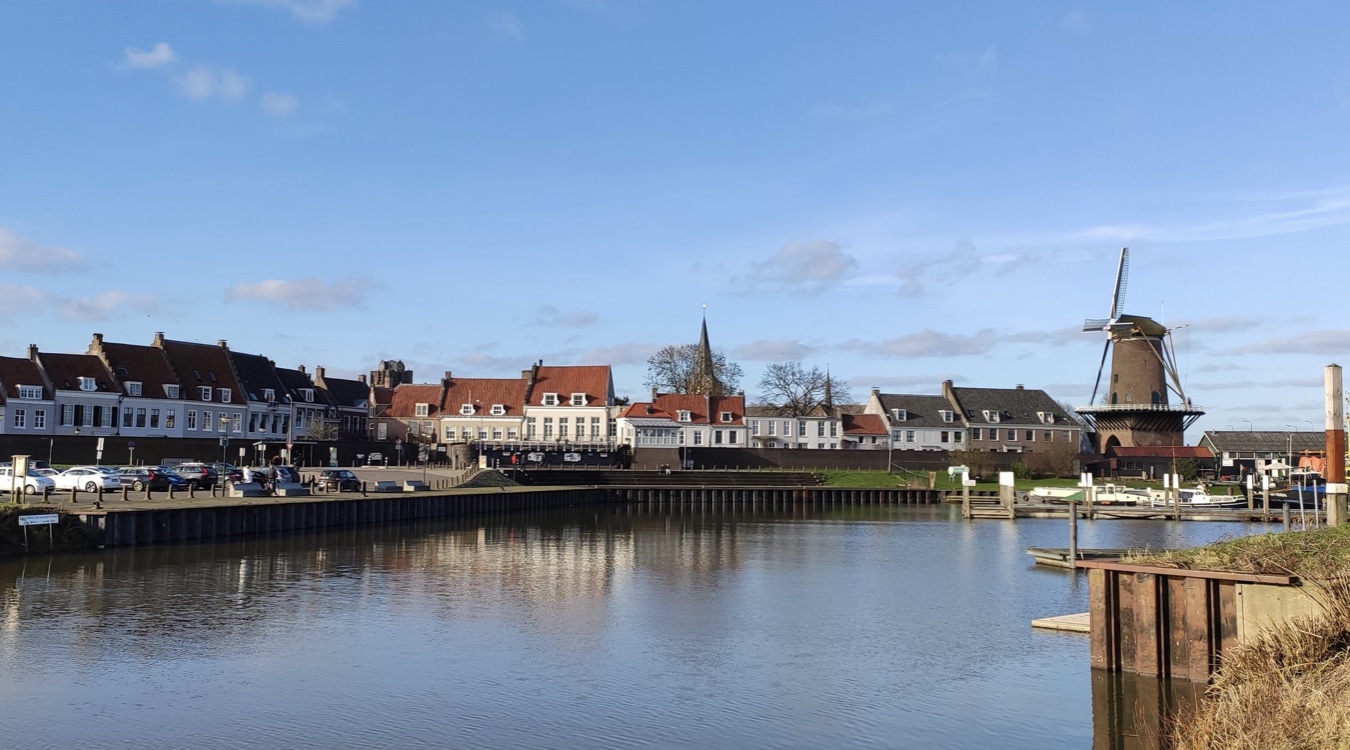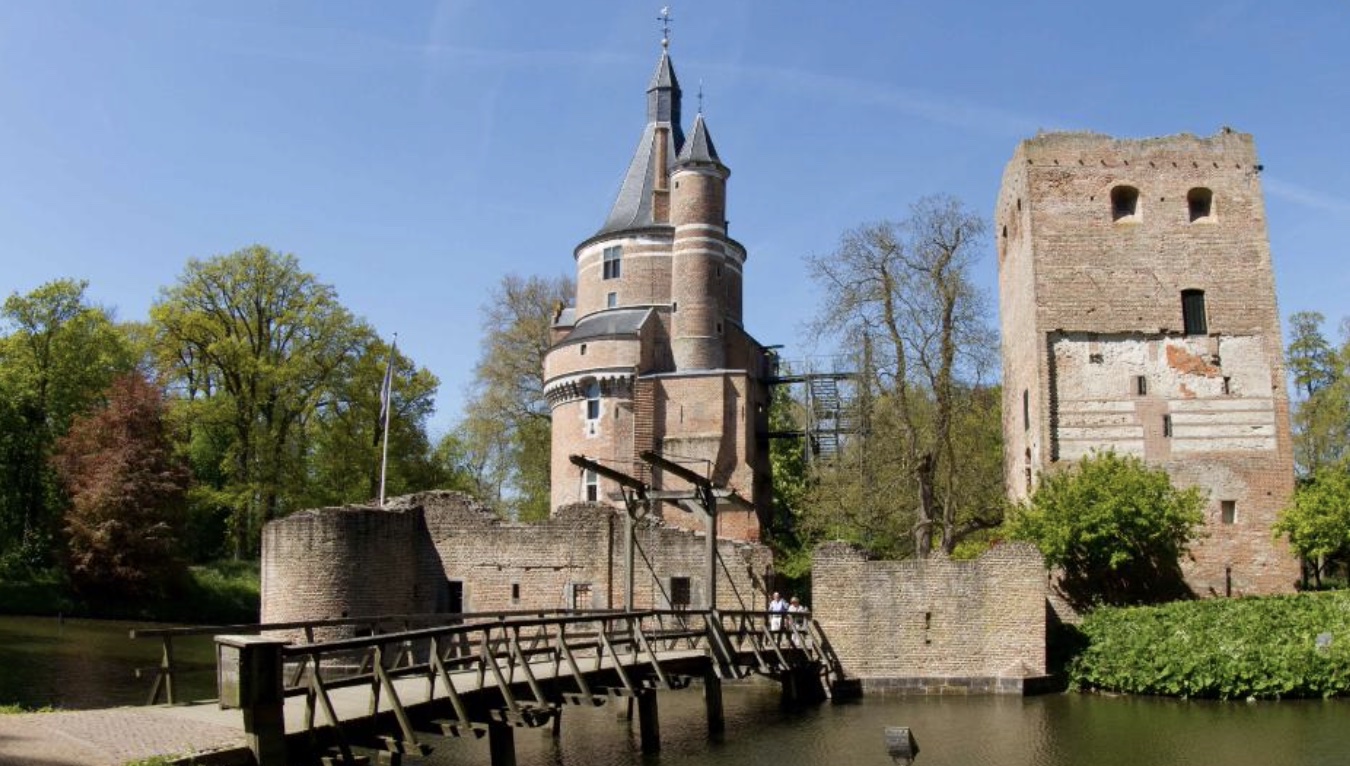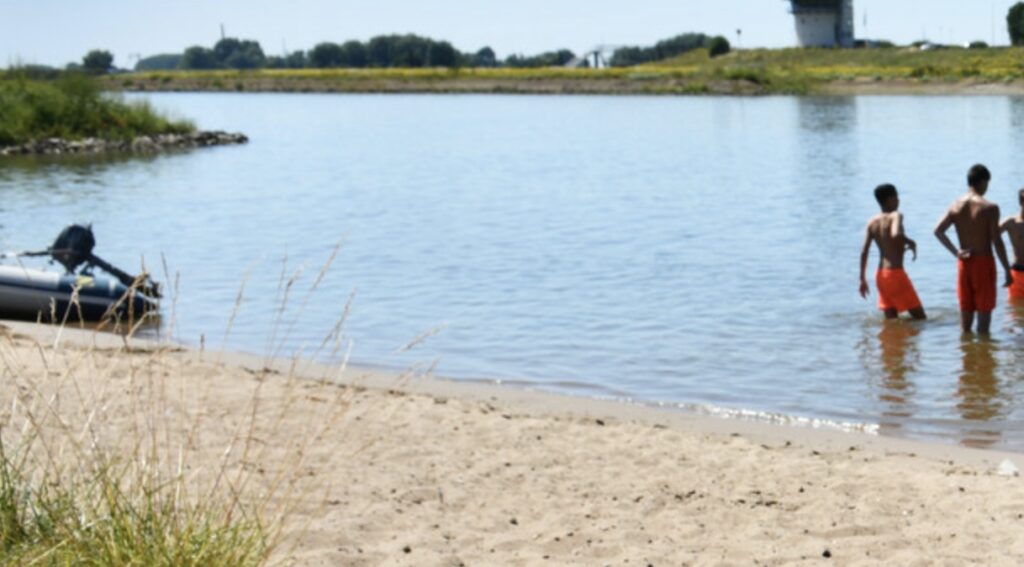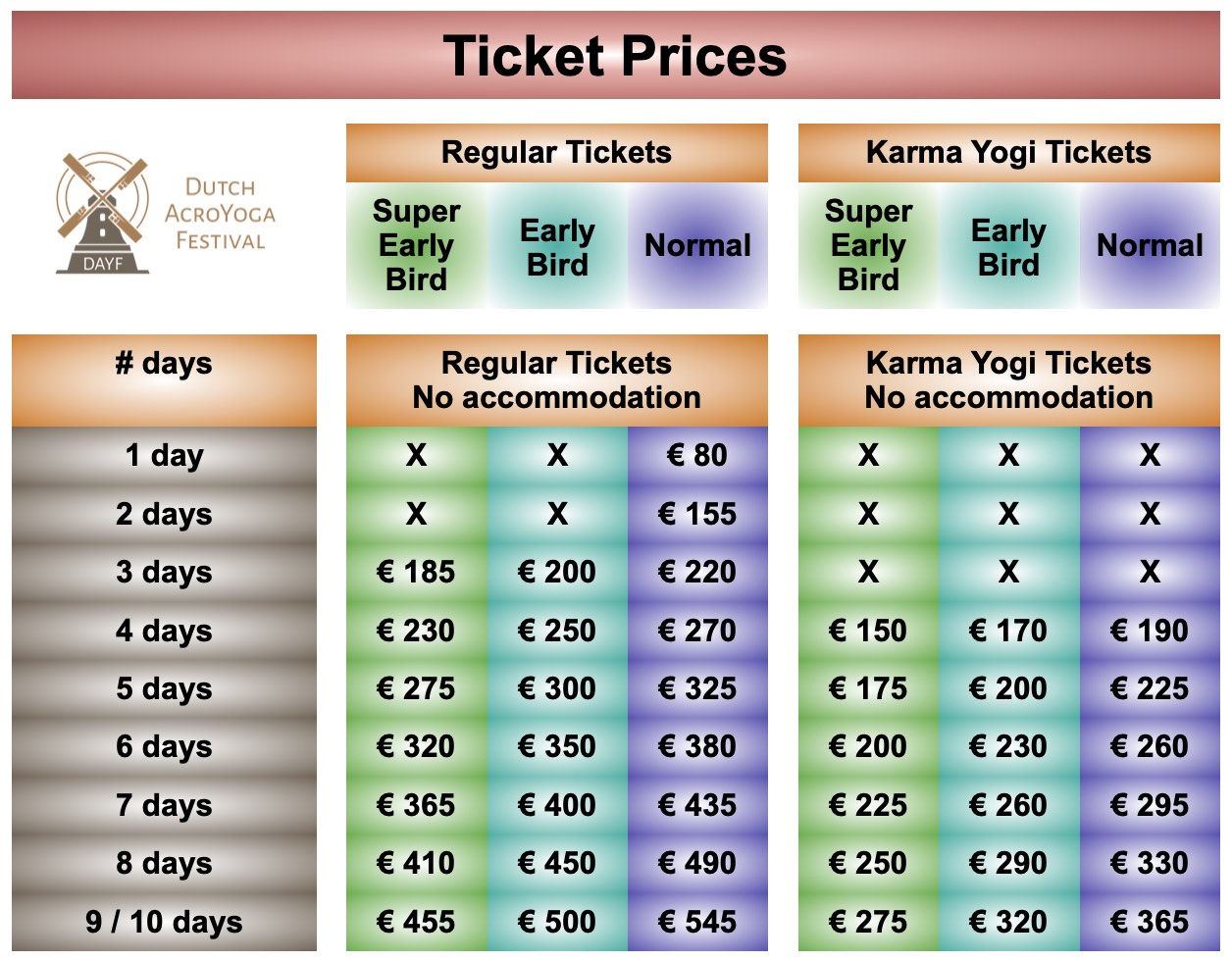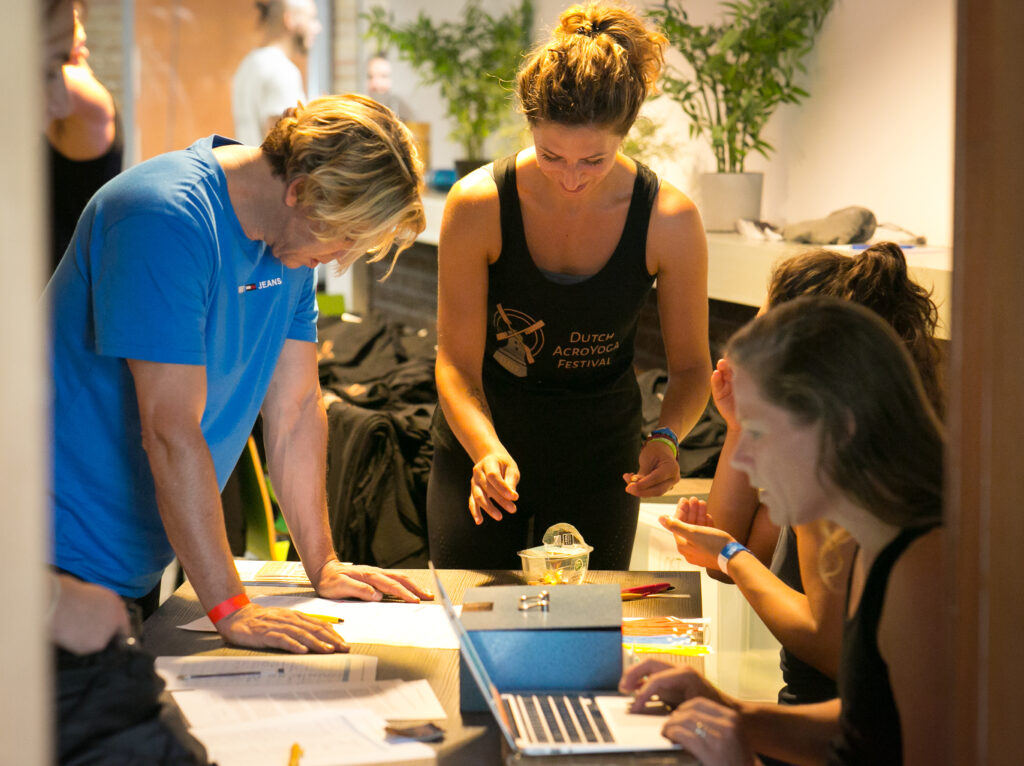 Food is included in the ticket price.
Accommodation You can camp at the campsite for € 5 per night.
Karma yogi's will get € 20 discount each day (for exact prices see table). You will have about 1,5 hr karma work a day. We try to plan your task in a way that you can follow all the workshops, but it might happen that your duty is runs 15/30 minutes into a workshop round.
everybody gets 1 or 2 KarmaYogi tasks (+/- 1,5 hr) depending on how long you stay.
Super Early Bird until April 1. or first 60 tickets sold.
Early Bird until June 1 or first 120 tickets sold

You need to pay your full festival ticket by bank 

transfer.
CANCELLATION POLICY
If you unfortunately can't attend the festival anymore, please contact us!
Tickets are refundable, but we keep a cancellation fee.
Until April 1, we keep € 70
From April 1, until June 1, we keep € 140
From June 1, it's non-refundable.
NOTE I: Tickets are non-transferable.
NOTE II: For our no-risk COVID-19 policy, go
here
.
Register by filling out this form. 
PAYMENT DETAILS
Bank account (IBAN): NL40SNSB0925977055
BIC/SWIFT code: SNSBNL2A
Name: Turn and Twist
Description: 'DAYF Summer23' + 'Name participant' 
For questions send an e-mail to: info@dutchacroyogafestival.com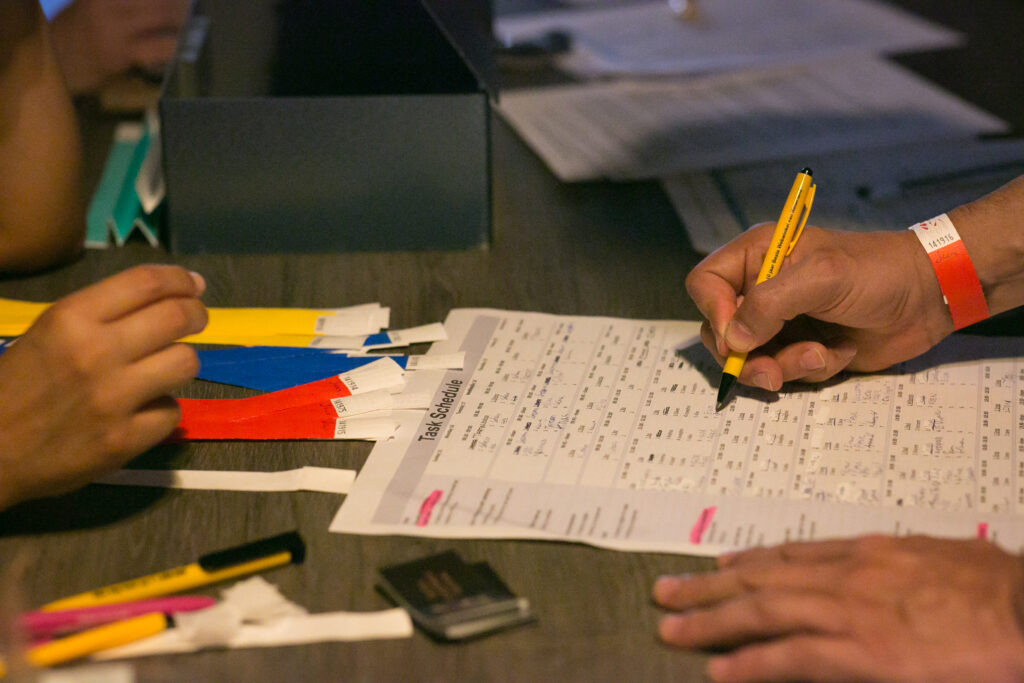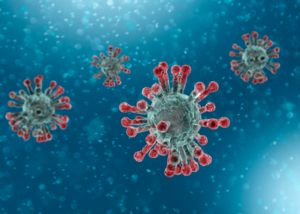 We added an extra cancellation policy so you can safely buy your ticket for the upcoming editions of Dutch AcroYoga Festival.
Your health and safety is what we care about most and we only want to keep the festival as safe as possible for everyone. We will always follow the advice and measures of the RIVM and the Dutch government and might take further measures by our own insight.
Read more about our concerns and the COVID-19 policy here.
to the DAYF  Summer, August 4 – 13,  2023