Are you up for 2 extra days of Acro with Alfonso & Alberto?
After the Dutch AcroYoga Festival Winter 22, Alfonso and Alberto will lighten you up with Icarian & Standing training during the DAYF POST-intensive. 
Are you in for more Icarian & Standing guided training by the two fantastic teachers Alberto and Alfonso? Then attend the DAYF POST-intensive! The POST-Festival extends your Acro festival with another 2 days of training. If you combine it with the main event  (Dutch AcroYoga Festival Winter Wonderland 2022) you will have 11 days full of Acro! The POST-Festival will be held in the same location as the main festival and everybody can sleep in a bed in the dorms.
Alfonso and Alberto are from Spain & Mexico. They will share their skills with a select group of people (maximum 30).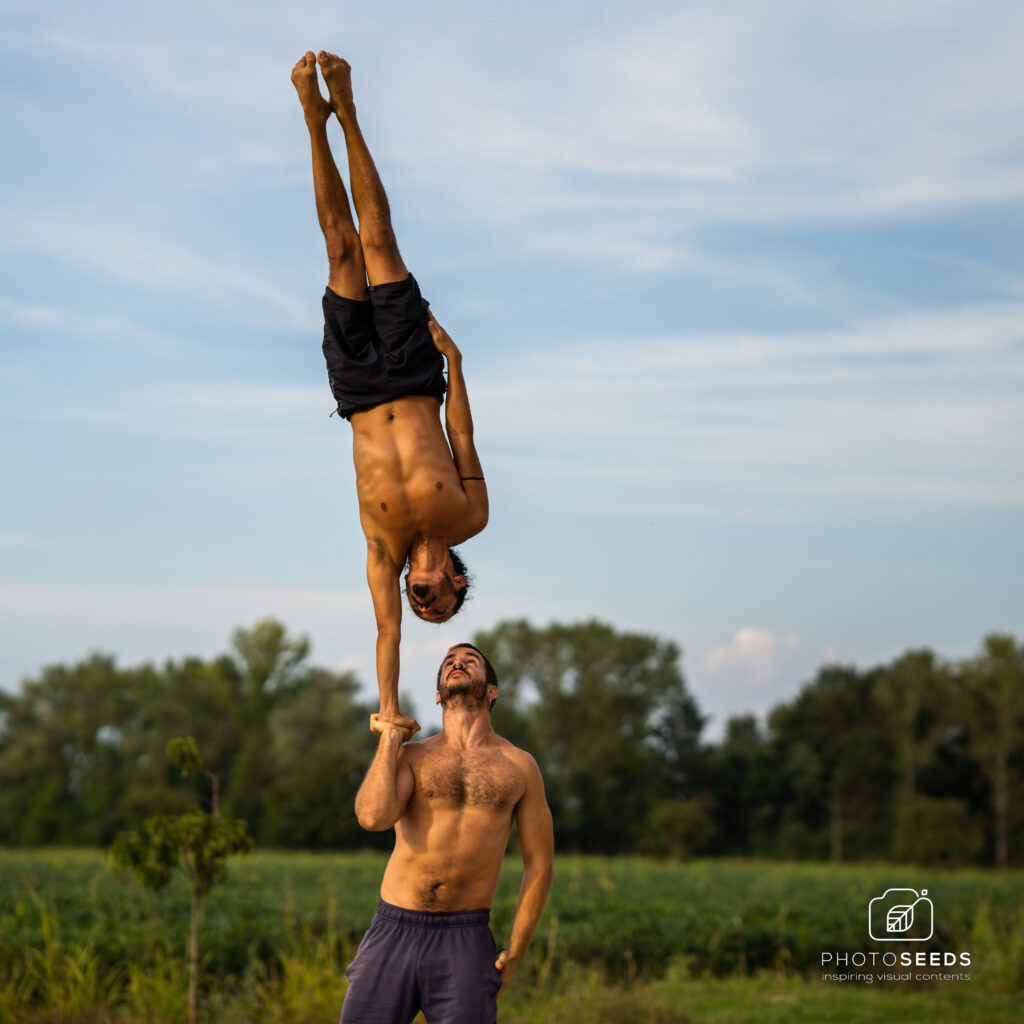 Alfonso and Alberto come to teach a mix of Icarian & Standing. They're looking forward to meeting you, get to know you and train with all of you!
Level
For the intermediate and advanced AcroYogi or Acrobat.
.Content

Icarian
 In icarian games there is a full release, meaning it's for many people the most exciting type of acro by far. You'll learn the technique required to execute them confidently and safely.

Standing
Standing Acrobatics, flying higher in the air is even more fun than L-basing 🙂
Prerequisites

Icarian
Experience in icarian games, at least:
– Straight throws: Bird to bird and Throne to throne
– Fluid pops from Throne to Bird and vice versa
– Rev Handspring (Rev. Star to Throne)
Standing
– High Bird
– Solid 2 High
– 30 sec Handstand against the wall
– 20 sec Foot to Hand in L-basing
– 20 sec Tuck sit in L-basing
If you don't meet the pre-req's, you're more than welcome at the main festival (and train for this awesome stuff ;-)).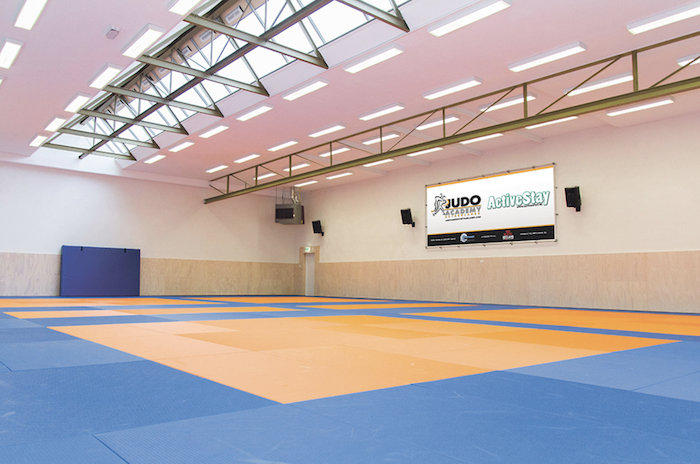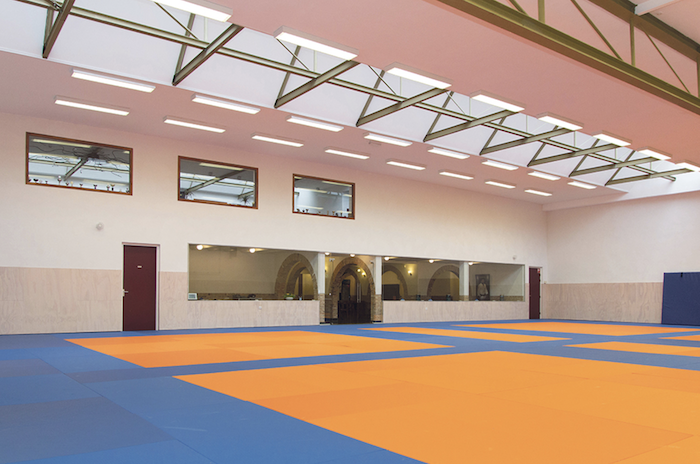 ADDRESS
ActiveStay
Tijvoortsebaan 1
5051 HJ Goirle
The Netherlands
Dutch AcroYoga Festival Winter Venue
 The Dutch AcroYoga Festival Winter 2022 – POST will be held on Aug 17 -18  at the same location as the main festival. This awesome place has a big hall fully floored with tatami (400m²). There will be lines and belts (longes) and the possibility to jam all night long.
You will get your POST Festival ticket including a bed in a 6 or 8 person dorm, with nice and soft beds. And we can leave a lot of beds free there are total 82 beds, and will be only with a small group during the Post convention. You could also come with your camper (limited spots).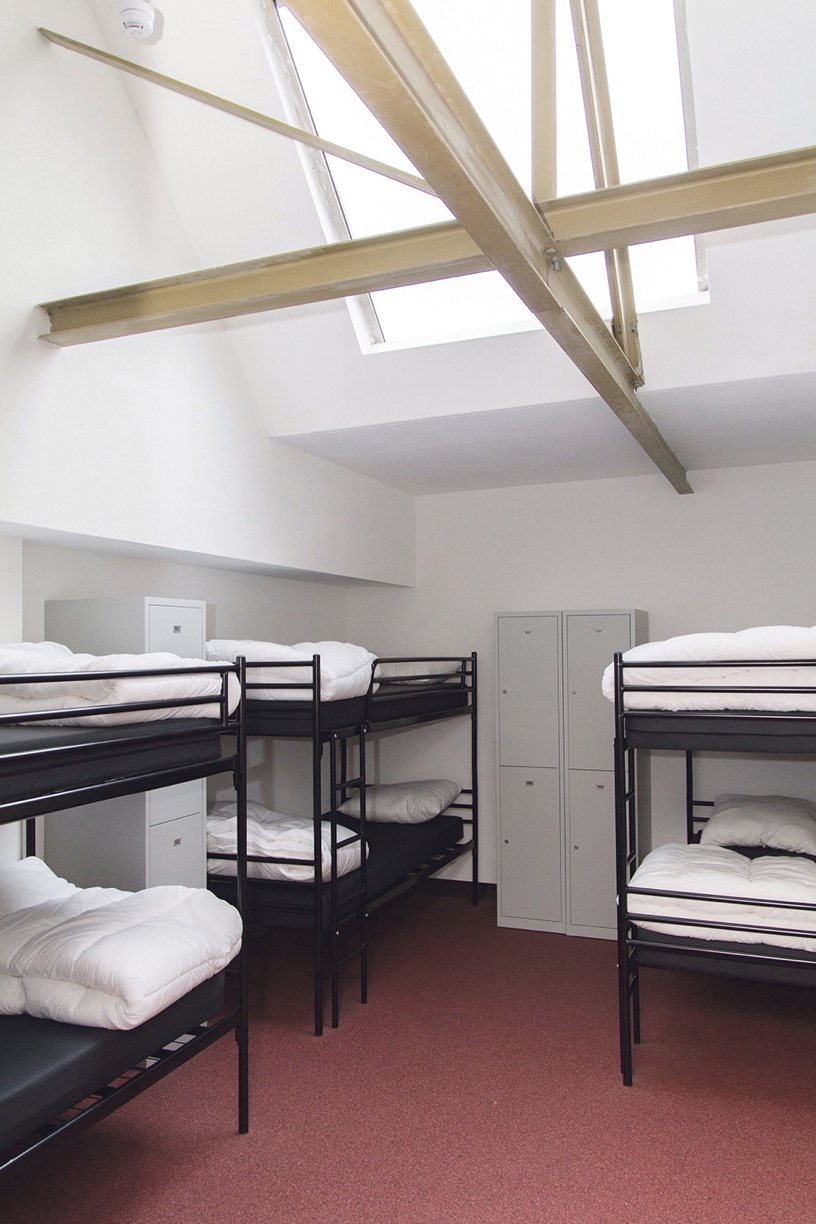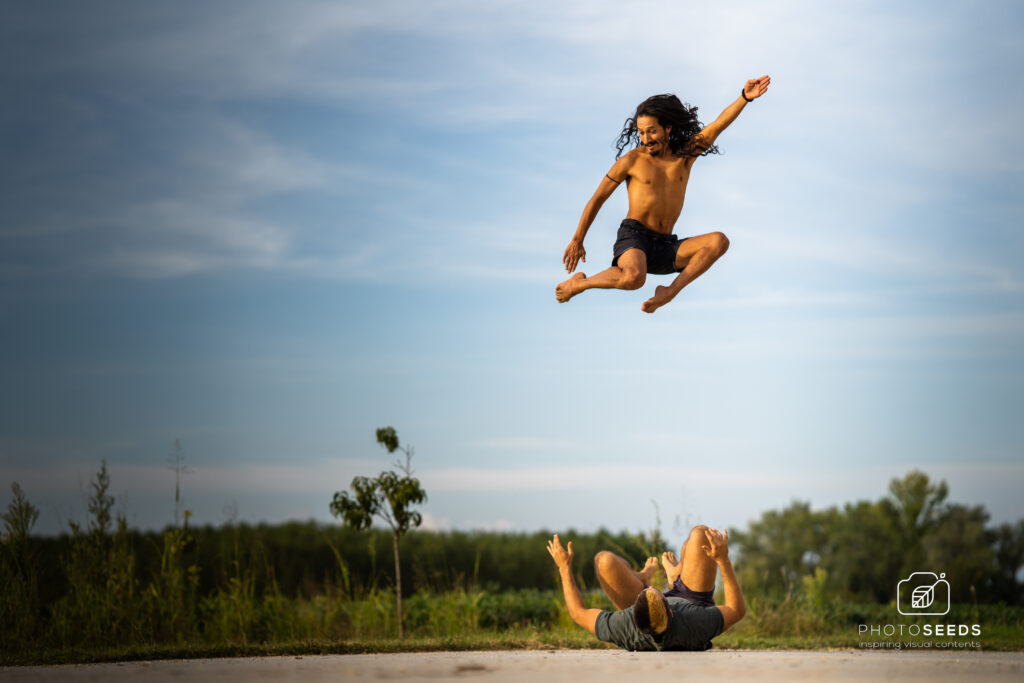 Time Schedule / Accommodation / Food
Time Schedule
December 17: 10.00 – 13.00 & 15.00 – 18.00 + Jam
December 18: 10.00 – 13.00 & 15:00 – 18.00
Accommodation
The Post-Festival will be held on December 17 – 18 at at the same location as the main festival. We have the training space day and night, so there will plenty of time to train all the stuff they teach you with a nice and cosy group.
Sleeping spots are included in the price
You can sleep in a bed in the dorms (it's also possible to checkin the evening of December 16 (you can also combine it with the Main festival).
Food
While food is inlcuded during the main festival, it is not during the Pre-Festival.
We're super happy that again we will get an amazing teacher couple over to the Netherlands. Alfonso & Alberto, an acrobatic duo from Spain and Mexico, will lead the POST-Festival. They're living the circus artist life!
Read more about Alfonso & Alberto at the teacher page.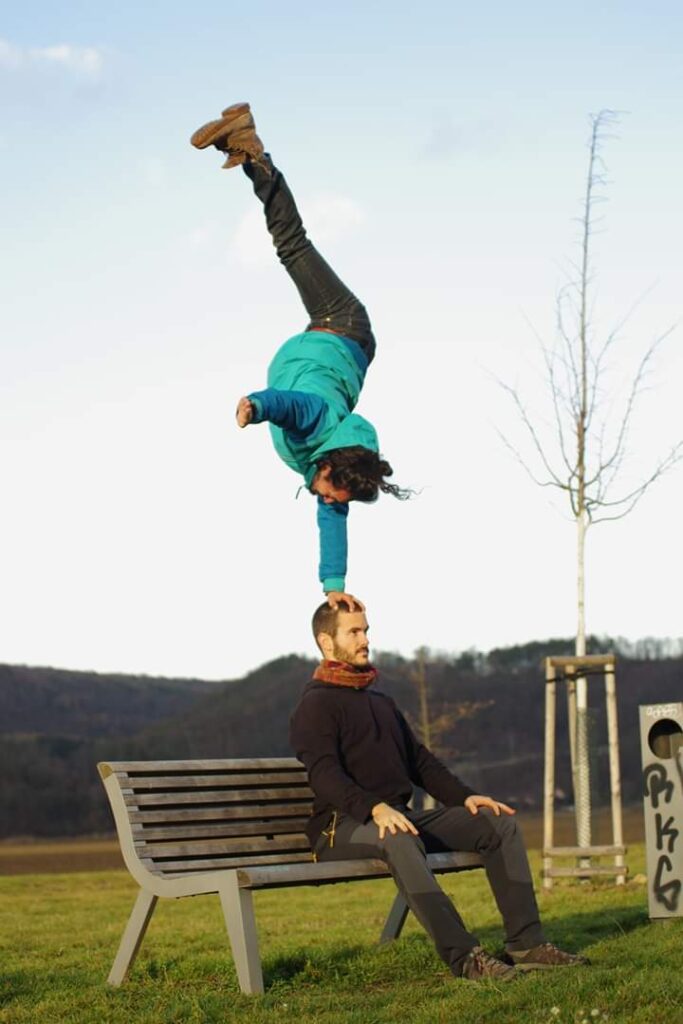 PRICES 2-day ticket:
Early Bird* € 125,-
Normal € 140,-
_____
*SPECIAL DISCOUNT*
Already purchased a full Main Festival Ticket (6/7 days)?
Or are you a teacher at the Main Festival?
Enjoy the following discounted price (2-day ticket):
Early Bird* € 105,-
Normal € 120,-
*Early Bird ends November 1 or after the first 12 tickets sold
Sleeping spot in a dorm (bed) is included in the price!
_____
CANCELLATION POLICY
If you unfortunately can't attend the festival anymore, please contact us!
Tickets are refundable, but we will ask for administration costs:
Until November 1, we keep € 40.
From December 2, tickets are non-refundable.
NOTE I: Tickets are non-transferable.
NOTE II: For our COVID-19 policy, go
here
.
Register will open soon
PAYMENT DETAILS
Bank account: NL40SNSB0925977055
BIC/SWIFT code: SNSBNL2A
Account holder: Turn and Twist
Address: Aagje Dekenstraat 17
Postal code: 2032 VC
City: Haarlem
Country: The Netherlands
Description: 'Your name', 'DAYF Winter22 POST'
For questions send an e-mail to: info@dutchacroyogafestival.com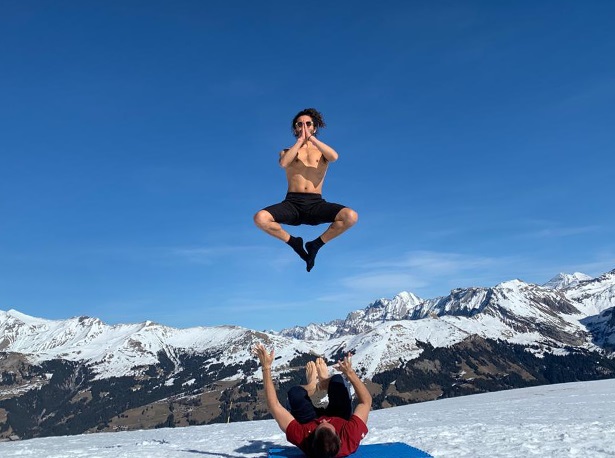 The Jacuzzi will still be available during the Post convention so you can fully recover!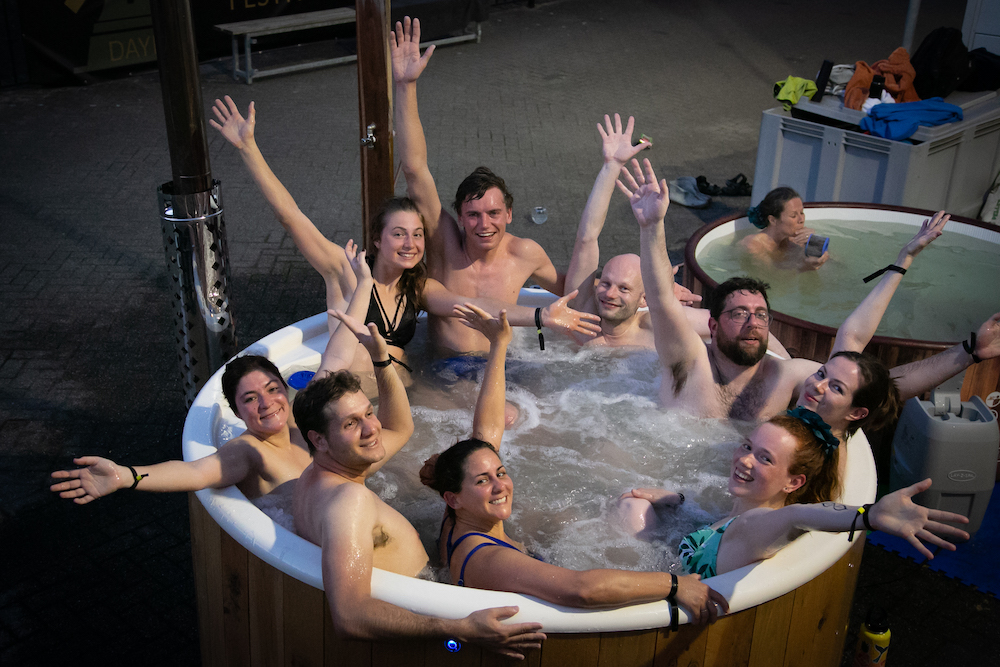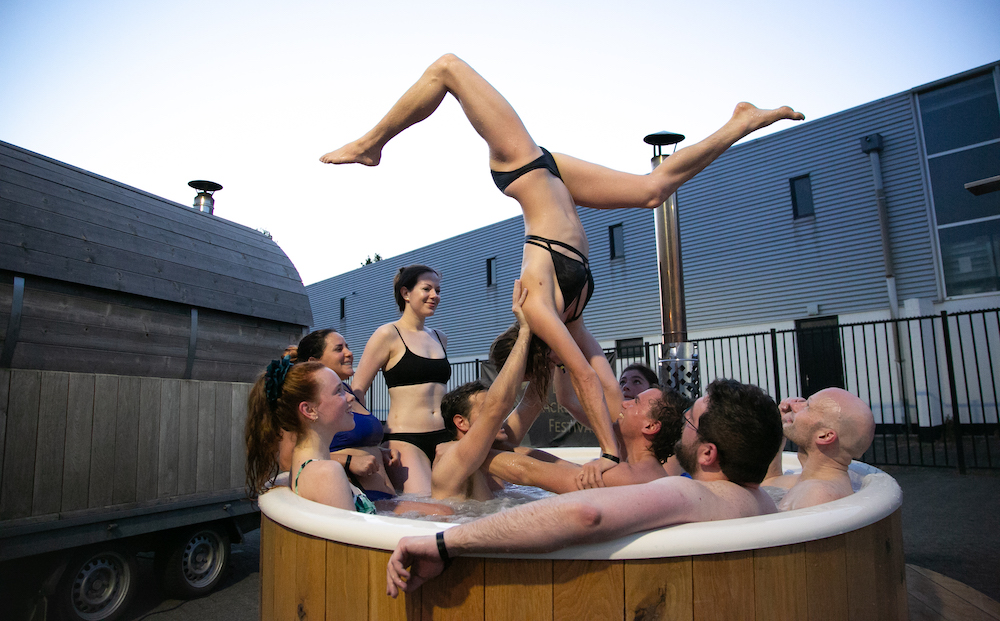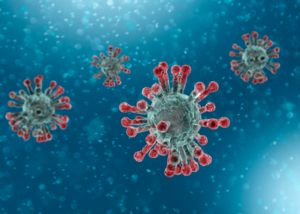 We added an extra cancellation policy to ensure you can safely buy your ticket for the upcoming editions of Dutch AcroYoga Festival.
For our COVID-19 policy, go here.